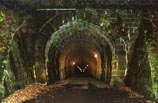 In the hot spring of hot-water-quantity Toyotomi and the mountain of the one hundred famous mountains circumference of five South-Alpses, each hot spring concentrated on Izu is mainly an alkali system.
Loading...
[About range measurement and a hot spring mark]

Range measurement: A click of a departure point, a course spot, and a destination point will display a route and distance.
Hot spring mark: If it clicks a hot spring mark, pop-up appears and link to the page of the hot spring and inn.
* Please use a mark, expanding, since it may have overlapped.