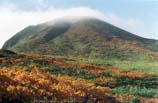 Nyuto Spa from a Kawarage and a doroyu, Hachimantai, and the Tamagawa hot spring ... and the force overwhelmed -- being even mystical -- a certain hot spring stands in a row. The upper photograph had Akita Mt. Komagatake, the red leaves of a low woods, and a beautiful view that makes Tazawako a view.
Loading...
[About range measurement and a hot spring mark]

Range measurement: A click of a departure point, a course spot, and a destination point will display a route and distance.
Hot spring mark: If it clicks a hot spring mark, pop-up appears and link to the page of the hot spring and inn.
* Please use a mark, expanding, since it may have overlapped.