The Characteristic
If it changes to Tohoku Line from Morioka, a train window will be changed completely for the view of the slightly elevated hill and stock farm in character with a southern part.The hot spring of the isolated lodge about 50 km of kitas in Morioka, the middle of the prairie which spreads between Mt. Nanashigure and Mt. Tashiro, and a nanashigure "has no 7 K of surroundings private house."the wood grain which was making the wood grain which the fountainhead has in the Mt. Nanashigure mountain side, and it uses for the lacquer ware "the Joboji coating" of the Tendai temple a long time ago -- a teacher says that he was carrying out heating use of the hot spring with firewood.The Iihatoobu trial from this grand environment, the old car meeting, the 7 shower concert, etc. are held every year.
* The uphill mouth from Nishine-cho has a house "nanashigure" of old person relaxation.Please keep in mind that it is easy to mistake.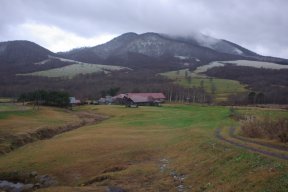 The mineral spring which gushes from the Mt. Nanashigure foot is drawn hot spring water from the source.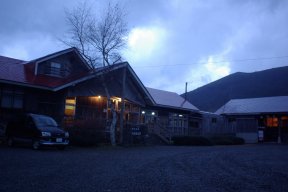 The isolated lodge of a nanashigure, a Nanashigure sansou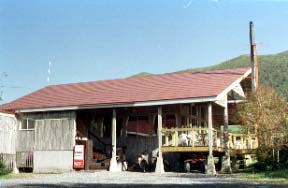 Cafe room "Chaika"


Fountainhead
Included hydrogen sulfide hot brine spring 12 ° A fine clouded white, mineral-rich sediment with hydrogen sulfide odor and slightly white some.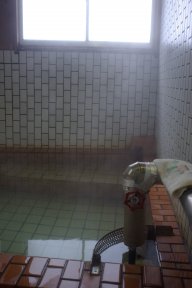 With no heating circulation with steam for a total of 3.0 or more-component hot brine spring.
Efficacy
Chronic articular rheumatism and chronic muscular rheumatism, especially backache, gout, neuralgia, neurosis, a wound and a skin disease
Event
Iihatoobu trial
: -- every year August last -- Saturdays and Sundays
The trial contest to which the 24th time was invited in 2000.The path through a wood (part public road) in northern Iwate is run.Four courses of KURASSHIKU Hiimuka Neri Dobree.A Nanashigure sansou is a start & goal spot of a classical music Hiimuka.An Iihatoobu expresses the language by means of which Kenji Miyazawa had a habit of saying in the work, and "Iwate as dreamland."
The
old car meeting
: Every year summer
Motorcycles the Classy quart assemble in a prairie.
7 shower concert
: Every year summer
"7 Meeting which has a talk with nature of shower" sponsorship which the plan of large-scale development of recreational facilities is centering on Mt. Nanashigure, took the lead then around 1990, and developed the opposition movement.It is leisurely in a prairie.

Paraglider experience course
Half-day experience course \5000
One-day experience course \10000
Stay +one-day experience course \15000
Tandem flight course \5000
Mountain Climbing
Mt. Nanashigure mountain climbing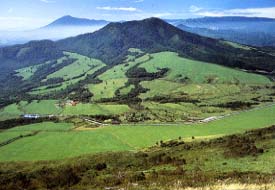 Mt. Nanashigure and Iwate-san Photograph: Inn offer
The
Mt. Nanashigure
(1063 m of two peakses) first-class triangulation station is an enough.360 views.
It is said that oxen and horses were located even on eat ascent and the top in grass a long time ago as for the scenery of the southern part which
Mt. Tashiro
(945 m) and
Komakidachi
(988 m) oxen and horses made, and a Komakidachi.
By Train
Tohoku Shinkansen use
Tokyo -> a Shinkansen about 3 hours, Morioka station -> Hanawa Line, and about 90-minute Arayashimmachi station -> welcome and send-off (reservation required) or a taxi
By Car
From the direction of Tokyo
A Urawa IC-> northeast way, about 560 km-> Ashiro I.C-> about 30 minutes, a Tashirodaira
Airplane
Odate Noshiro Airport (it Can Use from Haneda)
I Change and Ask after Odate Arrival of the Above-mentioned Transportation.