The Characteristic
The origin of the Kitakami river flows near the inn, there is a vast prairie, and a mountain is an enough.The wooden common store-denominated isolated lodge which suits the scene of such a pastoral southern part well.The building using Aomori Khiva and inside of a hall also use a Log abundantly, and are mainly wrapped in the smell of Khiva.It also has experience called waking up by the cry of a long distance beef in the morning which is easily impossible in others.It is an enough inn in the middle of an Iihatoobu popular with the art person who loves nature.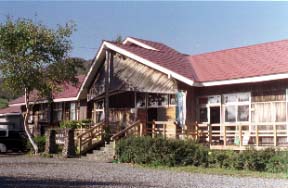 Complete view.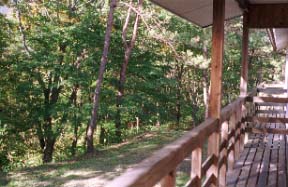 The balcony of a hall and a guest room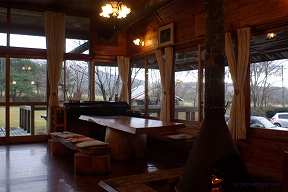 Cafe room "Chaika"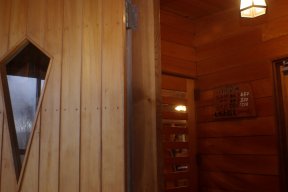 A morning cafe room "Chaika"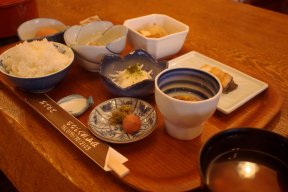 Breakfast
Dish
A Japanese food and a dish of wild plants.Or a barbecue (reservation required)
It is a home-made dish altogether and they are 5-7 articles.
It is this cooked in a pot of a potato in autumn, such as roast fish (char / brook trout / rainbow trout), a row slices (brook trout), a meat dish, simmered dishes, bracken, and soup chawan-mushi.
Rice is a rice field of Morioka and is contract farming.
Handmade miso of agricultural cooperative association woman part production by commissioning
Meal place: A dining-room or a BBQ house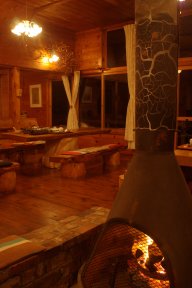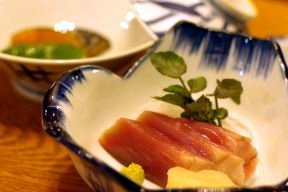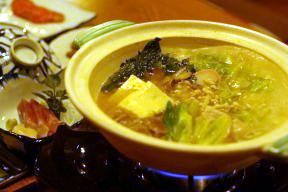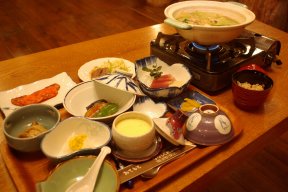 Rates
* Please refer to the above-mentioned plan list.
Indoor Hot Spring
Man and woman each 1,
Natural cold mineral spring use which gushed from Mt. Nanashigure.
100% of the fountainhead and a mineral-rich sediment can also be checked by steam heating.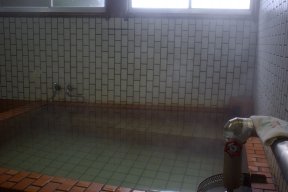 Guest Room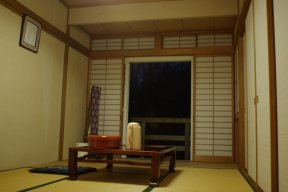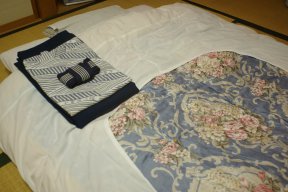 Tashirodaira: Ten Japanese-style rooms 45 persons accommodation
Near Station
■ Train

JR Hanawa Line, Arayashimmachi (about 1 hour and 30 minutes after about 1 hour and 15 minutes after Morioka, and Odate)

■ High Speed Bus

It is north bus , Inc. "number which fills and goes away" (about 1 hour and 30 minutes after about 50 minutes after Morioka, and Odate (rest job lot)) in autumn.
"Tele truck Ashiro"* For a certain reason, one is convenient here in about 1 hour.

■ Airplane

Odate Noshiro Airport (it can use from Haneda)
I change and ask after the Odate arrival of the above-mentioned transportation.
- Top -
Postcode208-7111
Iwate-ken Hachimantai Koyashiki 96
Tashirodaira telephone (FAX combination): 0195-72-2103
Mail
Postcode208-7111
Iwate-ken Hachimantai Obuke 25-128-3
Winter contact address: (0195) 76-2254
Welcome and send-off
tele truck Ashiro, Arayashimmachi, and a Taira-kan to a welcome and send-off is possible More available (要お -- contact) than one person
Parking lot
Full equipment