The Characteristic
Wooden Spa accommodation where the countrified hot spring sentiment is built as a spa resort in the lower river river side the top hand of the remain shimobe became clear finely.From a bath, a guest room, and a lobby, a lower river is overlooked, and a hot-spring cure is possible slowly, hearing the little stream of a river.In a bath, stone bath and each hinoki bath have a bathtub of 39 ° (it is felt more tepid) of fountainhead, and a heating, and although the fountainhead is felt cold at first, it got used gradually and has carried out the nagayu by the contrast bath for full 2 hours.An after bathing says that the body is activated, or often gets warm whether it is reaction, and realizes efficacy as a hot spring of a hot-spring cure.There is also no surplus service, and, in addition, it treats in a prepared naturally, and is Spa accommodation recommended [ home cooking / handmade ] to a low charge and a hot-spring cure.
Renewal of H20.2.25 visited again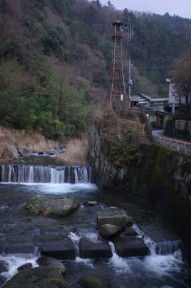 Daikokuya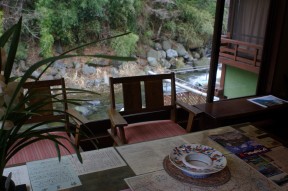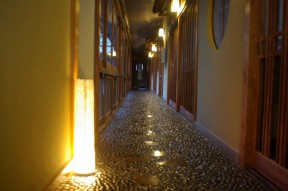 The second floor guest room building of timber brick and a cobblestone
Dish
Place-deep-in-the-mountains dish
Usually, a course example
A bill, a wild grass small bowl, a row slices, a pork grilled on porcelain, foil steaming of a fish and vegetables, pickles, soup, a dessert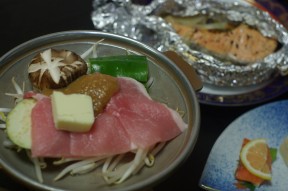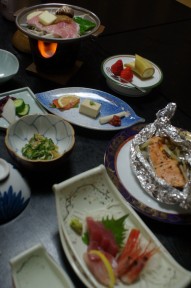 It is a dish specially:
Wild boar meat cooked in a pot (reservation required, 1 public of 2100 yen, and 2 persons)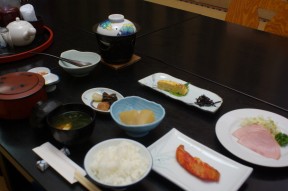 Wakame seaweed implement Sawayama's miso soup and simmered dishes are also delicious,
Handmade breakfast, such as an omelet and boiled tofu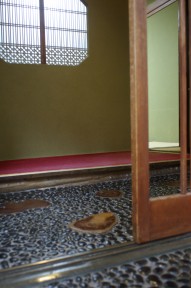 Guest room Entrance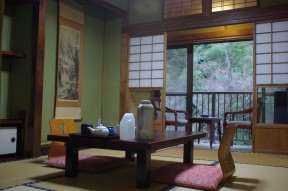 A riverside guest room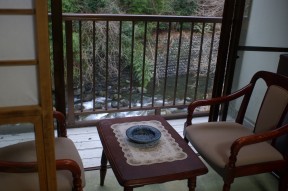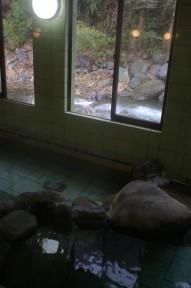 this side fountainhead and the back are heatings.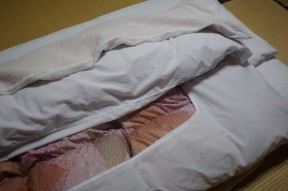 Clean bedding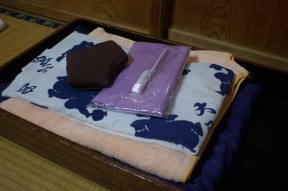 Rates
* Please refer to the above-mentioned plan list.
Indoor Hot Spring
Stone bath and a structed-by-Japanese-cypress bath
- Man-and-woman daily-basis system
- There is a bathtub of 31 ° of fountainhead and a heating.
- One day trip bathing : 16 [ ten to ]:00, 1,000 yen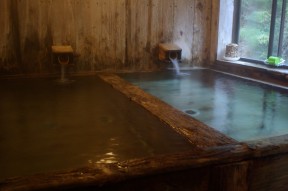 It carries out and they are [ the right fountainhead, the left heating, or ] both free-flowing hot-spring water.
Guest Room
20 rooms, 40 persons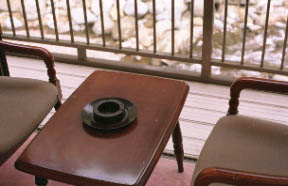 It is a good location to see about a guest room to a ravine.
Institution
30 halls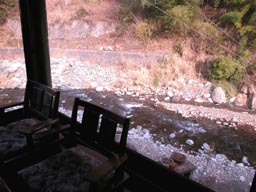 From a lobby and a lounge.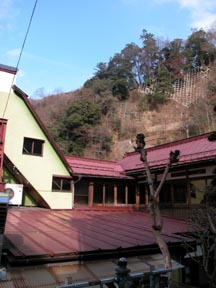 A wooden guest room building, a view on the opposite shore
Near Station
Minobu Line, a lower station
- Top -
Yamanashi-ken Shimobe Onsenkyo
Telephone 0556-36-0031 FAX 0556-36-0338
Welcome and Send-off
At a lower station
Parking Lot
Full equipment