The Characteristic
The first visit felt the storied tradition for the brick warehouse which shows up out of a heavy snowfall in March.The inn where the first skiing ground in a private sector was made to the December for foundation and meiji 44 years for meiji 38 years, people of the Imperial Family, the nobility, the Tokugawa family, or the Hosokawa family visited, and private holding of the Japan Communist Party convention was carried out in Taisho 15.The wooden traditional lodge used for celebrities -- a Takehisa Yumeji leaves two sketch pads also after that.Four hot springs, such as an inner bath, an open-air bath in a forest, a view open-air bath of the Heisei 12 establishment, etc. using the arch and base rock of rockwork, can be enjoyed.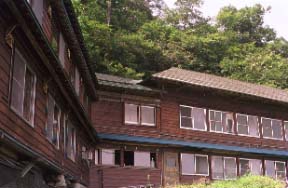 Guest room building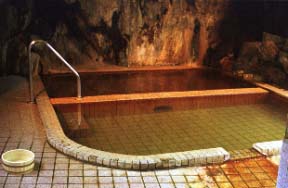 The indoor hot spring of cave atmosphere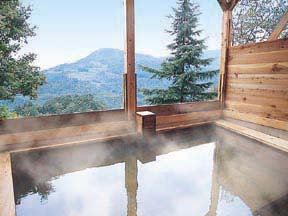 The open-air bath where the yuya of the cedar was applied
(Igayado offer)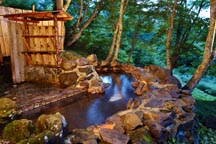 Field stone bath (only summer)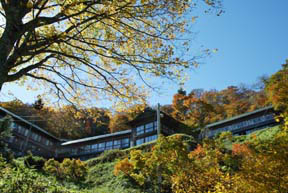 The goshiki of red leaves

Dish
Japanese-style dish and Yonezawa-beaf each course.
A
photograph example
:
The dish and private cultivation material wood nameko mushrooms in character with Yonezawa, such as carthami flos, are savory for a Yonezawa beaf, and Cori Cori and slices of carp chilled in icy water are good in a mountain.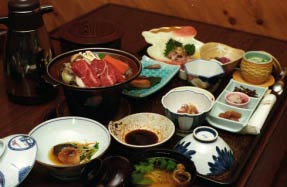 The basic course of a Yonezawa-beaf cooked in a pot
Foods
:
A Yonezawa beaf, wild grass, a material wood nameko mushroom
Meal place:
Every morning and evening, a dining-room, or another room.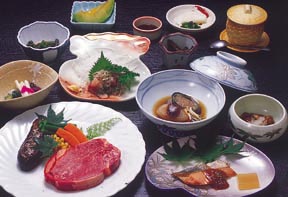 Yonezawa-beaf fillet steak (inn offer)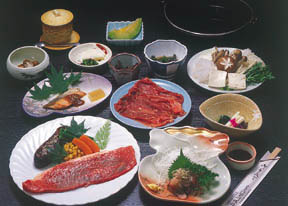 Ichibo-part-of-Yonezawa-cow steak & sukiyaki
Aitchbone: The part between a thigh and the waist.
Rates
* Please refer to the above-mentioned plan list.
Indoor Hot Spring
Half the 6:00 [ the man and woman each 1, and / morning 8 o'clock and the evening ], man-and-woman exchange.
100% of the fountainhead, free-flowing hot-spring water
One-day-trip bathing: 500 yen.
Open-air Bath
The open-air bath in a forest (a June - September): Separated by gender
The view open-air bath on a slightly elevated hillside: Separated by gender
* It is a snow enclosure in winter.
Guest Room
25 Japanese-style rooms 170 persons accommodation
Institution
60 large rooms
Near Station
Oou Line Itaya station
- Top -
Itaya, Yonezawa-shi, Yamagata-ken, 992-1311
Telephone: 0238-34-2511 FAX:0238-34-2513

Welcome and Send-off
To the Itaya station, it is reservation required.
Parking Lot
Full equipment