The Characteristic
The hot spring which wells ups to the northern coast in one of the Tochigi 4 backs, Okunikko, and Lake Yunoko.It is in Nikko National Park and a primeval forest (natural larch) can enjoy the nature of a remain Heights fully.The history of a hot spring is a Founded or started to use this hot spring of about 1200 years ago least recently.There are many highlights, such as Nikko Avenue of Cedar trees, Toshogu, etc. which the circumference began the Okunikko greatest three fall and was registered into world heritage.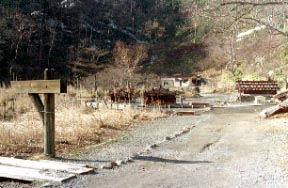 It is an enough fountainhead hut in the inner part of a Ryokan town.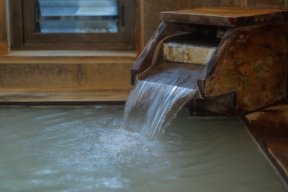 Miyagawa Pouring gate.
Lake Yunoko and Yutaki Falls
The made lake in which the lava of Mitake dammed up Yugawa.
The waterfall of a crown
One of the Okunikko greatest three falls
The waterfall in Chuzenji-ko and Kegon
The foot in Nantai-san and the waterfall in Kegon which flows at a stretch and falls from enough Chuzenji-ko to the altitude of 1269 m are the No.1 Large cataracts of Japan.
Nikko Avenue of Cedar trees and sunlight Toshogu
World Cultural Heritage
Natural sightseeing course
The Lake Yunoko tour course, cutting and a cut lake course, the Senjogahara course, the Odashiro-ga-Hara course, etc.
Fountainhead
A sulfur spring, a clouded white, and 74.7 °
Efficacy
Neuralgia, rheumatism, and diabetes
Public Bathhouse
Onsen-ji of 500 yen
By Train
JR use
Nikko Line from sunlight going of Ueno to direct communication, or Utsunomiya -- -> sunlight
TOBU RAILWAY use
Asakusa -> 1 hour and 40 minutes, the Toubu-Nikkou station
Sunlight -> before Yumoto hot spring going bus 1 hour and 15 minutes, and the Lake-Yunoko lakeside
By Car
Northeast way use
It escapes from Chuzenji-ko and Senjogahara from Kiyotaki IC -> R120 Iroha-zaka for Utsunomiya IC-> sunlight Utsunomiya way 40 minutes, and is about 40 minutes.