Itamuro photograph digest [Hot springs deep inside Japan]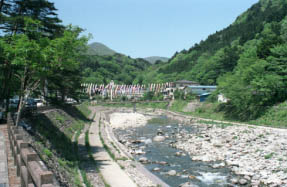 The end of the Nasu-Kogen southwest, the places secluded from daily work of the Nakagawa ravine.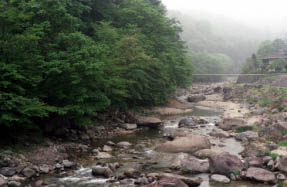 Nakagawa ravine.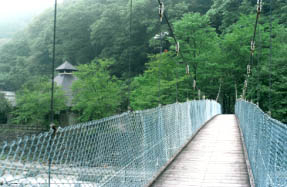 The suspension bridge hung on a ravine.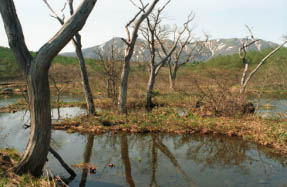 The mountain range of the Numahara marsh and the Fukushima-ken border.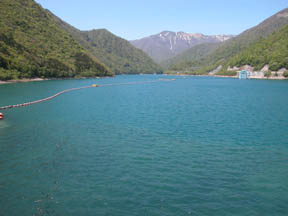 The dam lake of the Nakagawa origin, a place-deep-in-the-mountains lake.