The Characteristic
It seems that there is effect of the end of the "Nasu-Kogen" southwest and the deep mountains and dark valleys of the Nakagawa branch "Yugawa" which the village left in the place upper hillside, and the fog of the anion has hung over.It is a posting station before [ one ] a sandogoya-shuku, and there is still a signboard of a "traveler inn" in the period when the highway in Aizu of the large Pass pass over was used once at a Katoya Ryokan.It is called "a medicinal bath of Spiraea japonica", and although the fountainhead of a gush is 38.7 ° warm water from ancient times, slowly, an after bathing gets warm to a Poka-Poka warming by a sank underneath, and if good for neuralgia or rheumatism, it is well used for the hot-spring cure.It is the hot spring which also owns the fountainhead of an optimum temperature and is specified also as the national hot-bath resort by digging depending on the inn these days.It is said that the Founded or started to use this hot spring was called 1059, and five inns made the hot spring the occupation in a certain form from the time.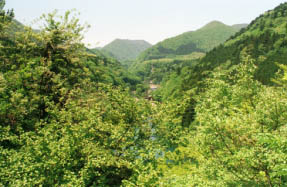 A hot spring resort and the back are Numahara and a demon KA side mountain to middle.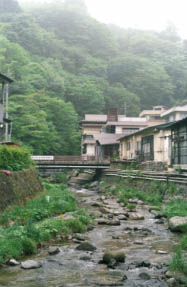 The Yugawa ravine (prohibition of fishing) and a Ryokan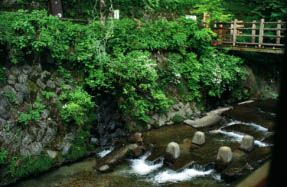 There is quiet deep nature.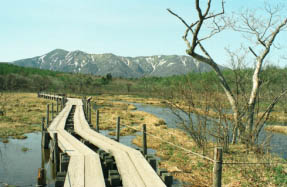 The Nagareishiyama, Mikurayama, and the Ookurayama mountain range of the Numahara marsh and a border between prefectures
Numahara marsh:
The spring in itamuro Yugawa and altitude are precious high moors which exceed 1200.The marsh of gregariousness and a May has [ Symplocarpus foetidus var. latissimus ] an innumerably near egg of a clo salamander.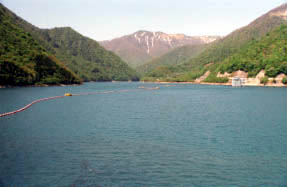 Place-deep-in-the-mountains lake.There is also a mountain trail from the Numahara marsh.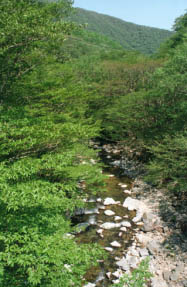 The Nakagawa origin which emits a place-deep-in-the-mountains lake.
Fountainhead
An alkaline simple spring
Fountainhead temperature:
- They are 38.7 ° of gushes (all the Ryokan use joint fountainhead) from ancient times.
- 44.9 ° of new No. 8 fountainhead (Kato store)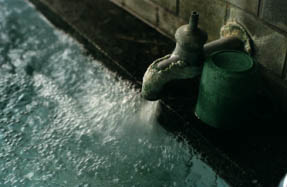 The Kato store annex, an ancient-times gush spring pouring gate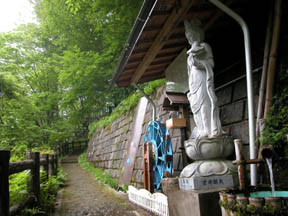 The statue of the Goddess of Kannon of the border of Yugawa.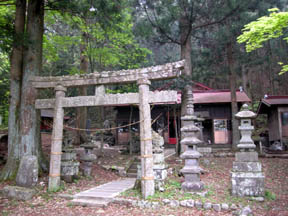 Onsen Shrine It is about 200 m about a statue of the Goddess of Kannon to a sidewalk.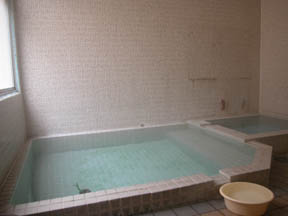 Kato store main building indoor hot spring
Efficacy
Neuralgia, gout, high blood pressure, rheumatism, a beriberi, atopy, etc.
Public Bathhouse
Green putting green (heating recycling)
By Train
Shinkansen and Nasushiobara station
-> JR line 5-minute ->
Kuroiso station
-> bus about 35 minutes, and a terminal ->
itamuro
By Car
Nishinasuno salt field IC
or
Nasu IC
->about 25 km ->
itamuro
Yahoo!MAPS