The Characteristic
The hydrogencarbonate spring of the optimum temperature of a Kujyu Mt.Daisen-zan which wells ups to a flow Serikawa northern coast calmly mostly in about 10 km of easts.The content of a carbonic acid is also high (free carbon dioxide: 768 mg), and a bubble bursts in respect of a hot spring.It is a place of the rich blessing of Mt. Kuju which sees a spring not only in a hot spring but in everywhere.Even if it sees the pouring gate of the open-air bath Gani-yu of a dry river bed, a Geho-Geho and carbonic acid concentration are high, and if the terraced farm of drain-of-spring precipitation is seen, a deep thing understands that not only a carbonic acid but a component is an enough hot spring of the characteristic.It gets warm well in an angiotelectasis action of a carbonic acid, and when a drink spring is good for the stomach and intestines, it is also in efficacy writing and is a hot spring recommended to hot-spring cure rest slowly at a peaceful place.It goes across Serikawa and can enjoy a view also with the peaceful Kyushu nature trail stroll.
Nagayu Oita-ken 2008/12/7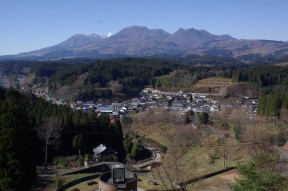 A Kujyu mountain peaks in line and a nagayu



The mountain-peaks-in-line easternmost end, Mt. Kuro First snow capped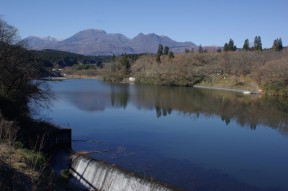 Nagayu dam lake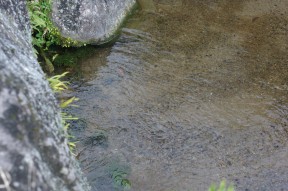 The spring of the Naoiri Enoha-trout place


[Kyushu nature trail digest]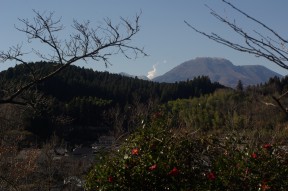 The exhalation of the Kyushu nature trail to Kujyu Io-zan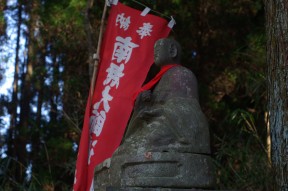 Mr. France and the nature trail circumference are recommendation.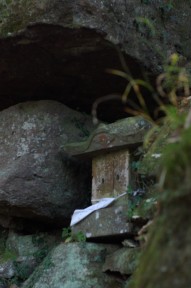 Simple shrine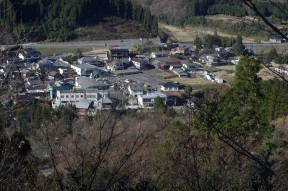 From an observatory to a nagayu Ryokan town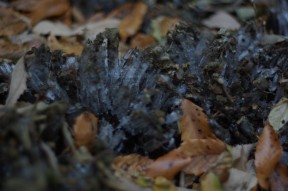 It is a worship way and is Keiskea japonica.
Fountainhead
Nakamuraya open-air bath fountainhead "golden hot spring"
Magnesium sodium hydrogencarbonate spring
Digging flow-out-naturally fountainhead: 46.8 ° and sodium: 448 mg and potassium: 84 mg and magnesium: 317 mg and calcium: 231 mg and hydrogen carbonate ions: 2790 mg and free carbon dioxide: 768 mg and the total: 5365 mg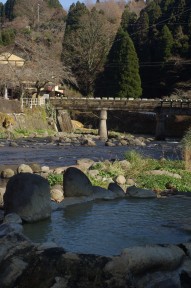 Gani-yu It warms in no charge and winter.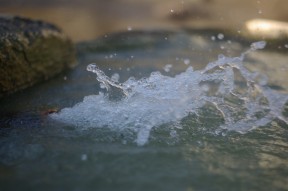 Gani-yu
Efficacy
Neuropathy, the arthralgia, a frozen shoulder, hemorrhoids, and a chronic digestive disease
Public Bathhouse
The Omae hot spring, a long life hot-spring public bathhouse, a soda spring, and the Tenma hot spring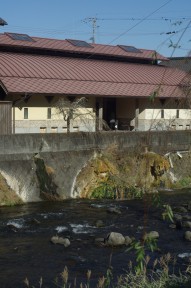 Long life hot-spring public bathhouse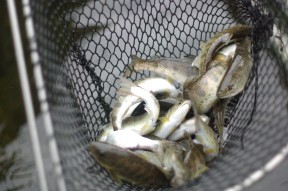 The good Enoha trout of a vigor
By Train
JR Ooita Station
-> a bus, the Onoya course (about 30 km)
JR Taketa station
-> Taketa bus (about 15 km) *YOKAROU bus (Fukuoka - Taketa - nagayu) [2011 April]
* Please be sure to ask the latest information.
Fukuoka Hakata leaving at 10:10, Ooita Taketa 13:00, and nagayu nakamuraya arrival 13:30
It will be very much at Taketa 13:30 and arrival at Fukuoka Hakata 16:20 at the 13 time of a nagayu from nakamuraya.
* Taketa-shi community bus
Before [ from - ] Ooita Station, arrival (1,350 yen) 1 hour and 47 minutes at a nagayu garage
Ono rat from - Ekimae, arrival (780 yen) 52 minutes at a nagayu garage
A weekday and Saturday (Sunday and national holiday)
Before [ from ] Ooita Station 9:40 (10:40) and 15:20 (16:10)
Nagayu from garage 7:23 (8:23) and 13:00 (13:50)
By Car
Ooita Expressway -> Ooita Mitsuyoshi IC->R442 course and about 30 km ->
nagayu
Ooita Expressway -> A Yufuin IC-> hot-spring Hiraatsu spring course and about 30 km ->
nagayu
Airplane
Oita Airport -> Ooita Kotus bus about 50 km->JR Ooita Station
Kumamoto Airport -> about 70 km of Kumamoto Airport buses, a 2-hour and 17-minute ->JR Taketa station
Contact
Naoirimachi tourist agency TEL:0974-75-3111