The Characteristic
Showa 3 foundation, an inn wooden [ 3 stories of ].If it progresses in the direction of a river through an underground passage, there is a men's section of a bathhouse which made the Touwaro the national constituency suddenly.The stone bath using the base rock of the riverside is a hot spring of a spring out underneath where there is the depth to the chest and a hot spring blows off from Bolling Hall of a bottom.If it becomes width on its back, the body will come floating, and the oil excavation scene of anime will be remembered.It is one hot spring of appreciation in those who could enjoy the fresh supreme hot spring by the bathtub of the natural base rock, and conceived this bath.A high class lamber and furniture are used and a large room feels the height like that at the time of foundation.The meal in the large room in which a high ceiling and antique illumination are lighted is recommendation.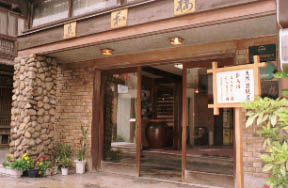 Entrance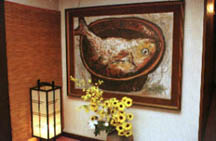 Inside of a hall with which the picture was decorated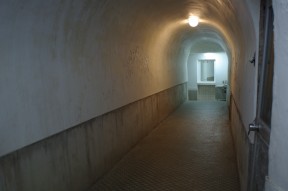 To the bath of a river side
Dish
The Japanese style course dinner of river fish and a cooked in a pot.
Foods
It is wild grass (Petasites japonicus leaf horseradish Pteridium aquilinum, - Aralia cordata) and a river fish (it is sweetfish in red-spotted trout and summer) dish grilled with salt in spring, and cooked in a pots are seasons, such as a wild duck and a wild boar.
an Example
hors d'oeuvre, a vinegared, a row slices (mainly char or seafood), and a dish grilled with salt - tempura, buckwheat, soup, pickles and wild grass rice-boiled-together-with-red-beans / chawan-mushi /side -- either - fruit
A cooked in a pot is a duck cooked in a pot / wild-boar hot pot /, or Yanagawa.

* Number of articles and the content change on a budget.
It is a dish specially.
A carp and char fresh slices of live fish arranged to look lifelike (reservation required)
Meal place: Every morning and evening room foods.
Rates
* Please refer to the above-mentioned plan list.
Indoor Hot Spring
Fountainhead free-flowing hot-spring water, man and woman each 1.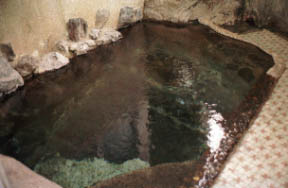 Men's section of a bathhouse: Climax of a hot-spring side is the step gush showing the vigor of the hot spring which wells ups from a bottom.Ladies' bath is connected with the men's section of a bathhouse.Please offer the whom who of a man-and-woman exchange hope.
It drops in and is an except about hot-spring:adult 800 yen , 10:00 to 16:00, however the time of rush hours.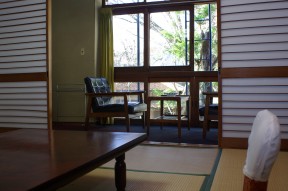 The third floor guest room facing a garden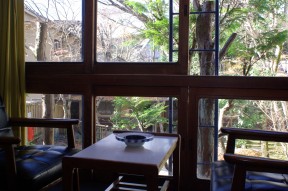 Guest room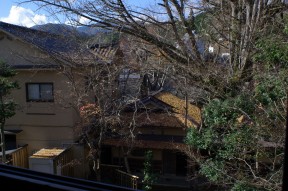 From the third floor guest room
Family Bath
Tiling free-flowing hot-spring water and 1 Heisei 20 renewal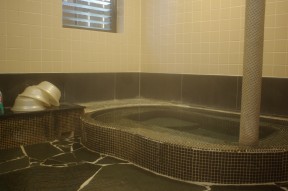 Guest Room
All the ten Japanese-style rooms, 30 persons
Institution
24-mat hall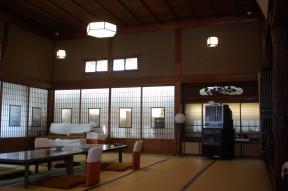 A high-ceiling large room
Near Station
The okutsu going bus from the Tsuyama station, okutsu alighting on foot 1 minute.
- Top -
Postcode708-0503
53, Okutsu, Kagamino-cho, Tomata-gun, Okayama-ken
Telephone: 0868-52-0031
FAX:0868-52-0032
Welcome and Send-off
Nothing
Parking Lot
Full equipment