Keisensou photograph digest [Hot springs deep inside Japan]
The isolated lodge of a ravine - Niigata Tsunammachi, Naka-Uonuma-gun
[Outline] The isolated lodge of a ravine Keisensou-NiigataTatsunoguchi Tsunammachi, Naka-Uonuma-gun
[Privilege] it needs one person -- per -- one local-breweries-sake Mt. Naeba sake holder and seedling place buckwheat noodles -- I attach.
[Reservation] Please ask by telephone directly.
[Business] open year round. regular holiday : not fixed
[One day trip bathing]
[Address] Naka-Uonuma-gun1270, sanga-otsu, Tsunammachi
[Telephone] (0257)63-2081 [Telephone]
[Map] Geographical Survey Institute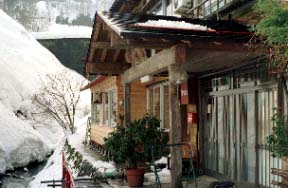 Wooden [ of the hut style / 2 stories of ].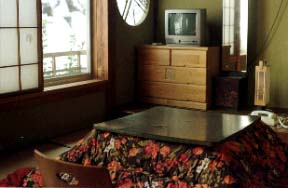 A firefly flies about to near the guest room.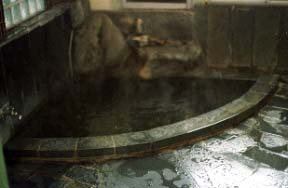 The men's section of a bathhouse of a stone.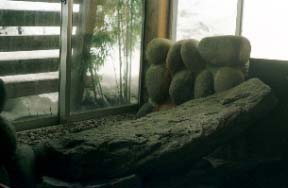 The towering stone which the husband has looked for is put on ladies' bath.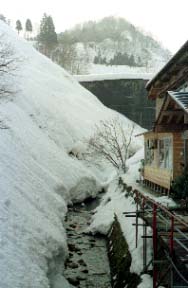 The untouched nature of only an enough is left behind to the upper stream for the barrier to prevent landslides.