The Characteristic
The hot spring of the one-house inn built in the river side of a clear stream also without one name which emits a source to 637 m of Shiroyama, and with which it fills Shinano River.The nature of an as at [ ancient times ] is confined in the stream.A rudder or a frog cries, a firefly flies about and it is said that the O'Reilly kingfisher comes for play in quest of a watering place.If you walk along the alley from a national road like a village road to an inn, untouched nature is waiting there at only 50 m.There is a sulphuric smell in a hot spring, and it is a firm brown hot spring [ that it is thin ] which gets warm well.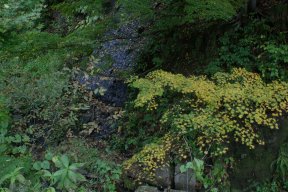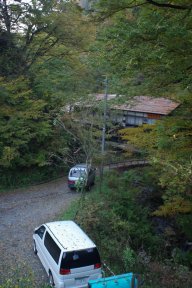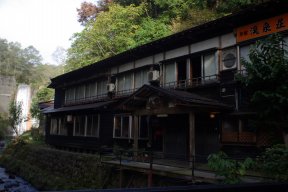 The isolated lodge built in a river side "Keisensou"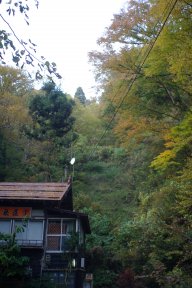 The canyon for which a natural forest presses close at hand.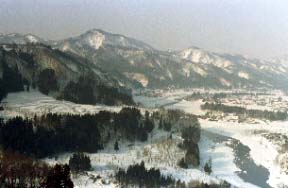 It is a good location to see about near a Ryugakubo to the direction of a tatsunoguchi.
The 100th elections of national brand-name spring water "Ryugakubo"
It is in a beech and oak woods, and in a bloom Ryugakubo pond, water seethes with early summer from everywhere, and Lysichitum camtschatcense is said for the water of a pond to interchange in one day.
Fountainhead
A simple hot spring, light brown, sulfurous smell 27 °
It is said that the flow out naturally of the fountainhead is carried out, and there was a house where a hot spring is attached to a shop name at the first time of Showa.The fountainhead is inherited.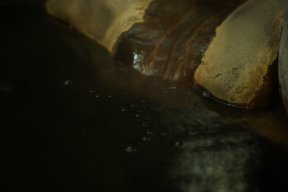 The soft hot spring where a sulfurous smell is also felt in a fall crest.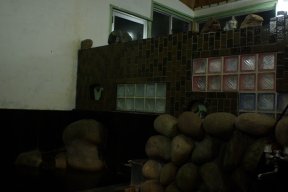 Wago's hot spring It usually uses by a charter.
Efficacy
Neuralgia, recovery from fatigue, rheumatism, a skin disease, etc.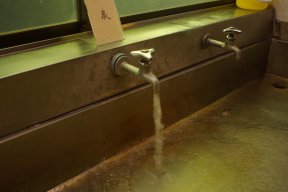 Fountainhead
By Train
Joetsu Shinkansen use
Echigoyuzawa station -> Hokuhoku Line, the Tokamachi station
Tokamachi station -> JR Iiyama Line -> Echigo-Shikawatari station
* Keep in mind that a train has few numbers.
Nagano Shinkansen use
Nagano station -> JR Iiyama Line -> Echigo-Shikawatari station
On foot-from Echigo-Shikawatari station about 5 minutes
By Car
The Kan-etsu way use
From Echigo-Kawaguchi IC to about 40 km of R117 courses
R353 from Shiozawa Ishiuchi IC, about 21 km of R117 courses
The Joshin-etsu way use
From Toyota Iiyama IC to about 25 km of R117 courses