The Characteristic
Wooden [ 3 stories of ], the inn of the folk traditional of sukiya-zukuri which faced as the town of an emotional Shiraito-no-yu.The prejudice to a husband's genuine article harmonizes with a tradition well, and serves as the optimum inn for a reception.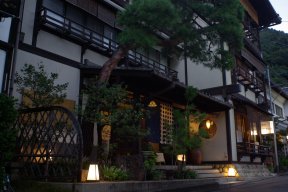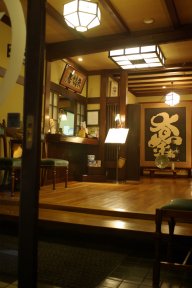 The front desk where a wooden floor is beautiful.It leads to the courtyard of the dry landscape garden style from the right-hand back.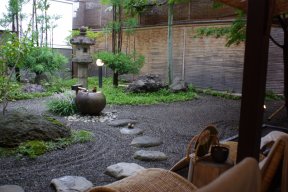 The courtyard of the dry landscape garden style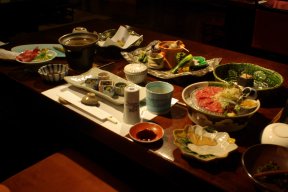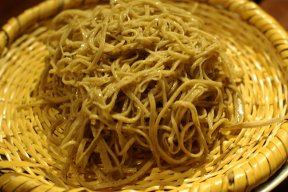 A have good reputation, a husband's hand-made buckwheat noodles (another notes)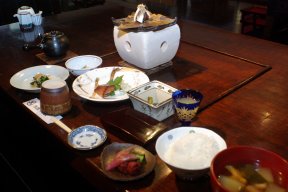 Breakfast
Dish
Many creation dishes of the husband who examined the material, and relishes of alcoholic drinks appear one after another.I have also arranged the local breweries sake and wine which were selected carefully.
A meal escapes from an underground passage and it obtains it in the restaurant on the road other side.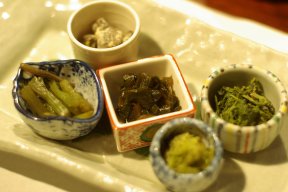 Many relishes of alcoholic drinks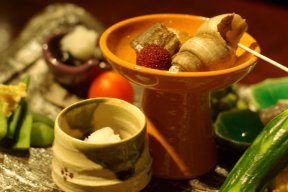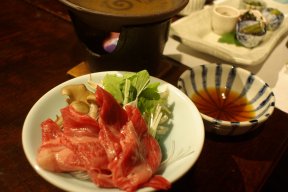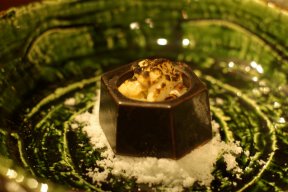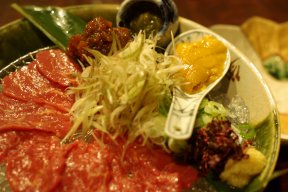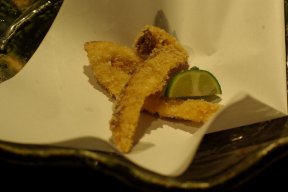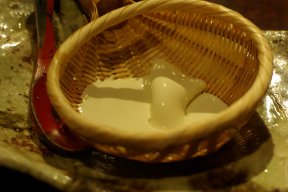 Rates
* Please refer to the above-mentioned plan list.
Indoor Hot Spring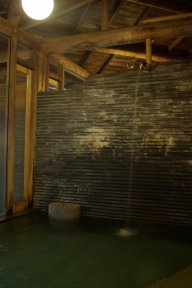 The Large bathroom where the yuya of Kiso 5 Log was constructed.Man and woman each 1
(An open-air bath annexs)
Open-air Bath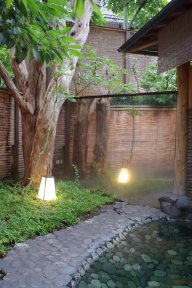 An open-air bath, the man and woman each 1
Family Bath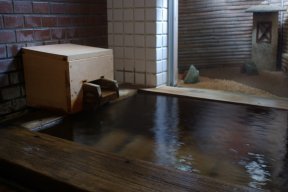 A hinoki bath is one.
Guest Room
2 room with a hinoki bath, and private house style -- two wooden floors, three Japanese-style rooms with a tub, and 13 Japanese-style rooms 60 persons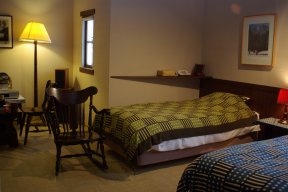 European-style room (tub-less type)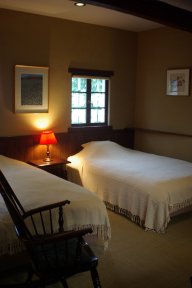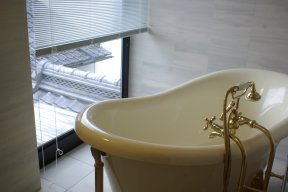 European-style room (with a tub)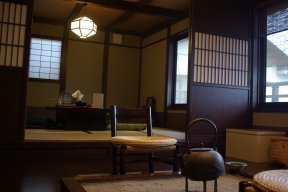 The enough Japanese-style room of a sunken hearth
Institution
They are 50 mats between 100 large rooms and Nakahiro.
Near Station
From the Chuo Line Matsumoto station, it is a taxi and is 15-minute and bus 20 minutes.
- Top -
Matsumoto-shi, Nagano utsukushigahara
Telephone 0263-32-3379 FAX 0263-33-5830
Welcome and Send-off
Nothing
Parking Lot
Full equipment