The Characteristic
An unexplored region, an akiyamago, the private inn that carries out an Open all year round by 30-km Kiriaki from the town of foot.It is in the Nakatsugawa right bank and the foot of Mt. Saburyu, a suspension bridge is crossed to the natural hot spring of the dry river bed of the left bank, and it is an in no time.It wandered around the dry river bed open-air bath of wilderness full marks, the sleeping tub was enjoyed, and the quiet open-air bath of the inn adjacent to the forest of a beech was [ finish ] pleasant the night of Mt. Torikabuto mountain climbing.The fountainhead pulled from the river is free-flowing hot-spring water, and the hot spring which it was filled to the good smell of a gypsum-fibrosum spring system, was soft, and transparent is [ especially an indoor hot spring ] very pleasant.Only a small customer accepts an one day trip, and it is keeping in mind and cleaning the clean hot spring.
* It is a heavy snowfall area in winter.Please be sure to confirm a road situation at an inn.They are a 4WD and four-wheel studless & chain carrying in case of snow coverage.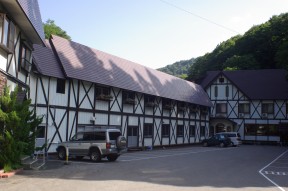 Complete view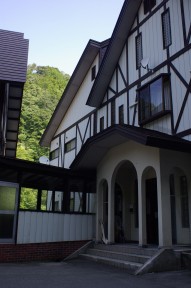 * [Whole building prohibition of smoking]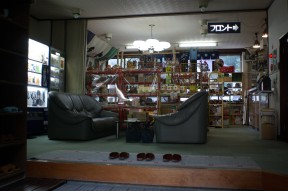 Entrance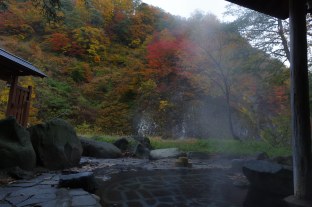 The open-air bath of red leaves



Kawayu

Dish
A natural dish of wild plants and natural wild grass are saved, and I take out all year round in spring.It is a natural mushroom soup in autumn.
* There is no daily distribution.It becomes the mainly saved foods except a season.It is such a place.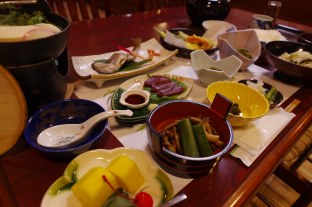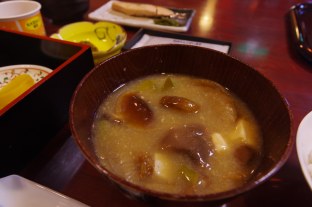 The mushroom soup of breakfast
Example
:
The vegetable with sesame dressing, the raw horse meat, the boiled rice, soup, and the dessert of the simmered-dishes and one-story building side and Kogomi-fern of a dish grilled with salt and climax Aralia cordata, and Osmunda japonica of a maitake-mushrooms cooked in a pot and wild grass, or the Yamano grass leaf thing tempura and char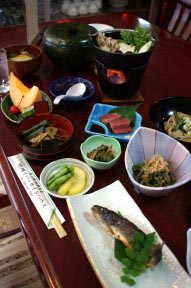 A natural wild grass small bowl, a foliage plant sky, and char are delicious.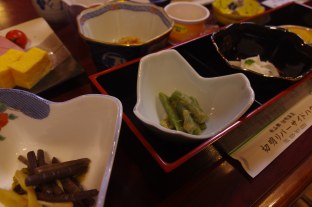 "Breakfast" in which wild grass small bowls, such as Aralia cordata with dishes with vinegared-miso sauce etc., are located in a line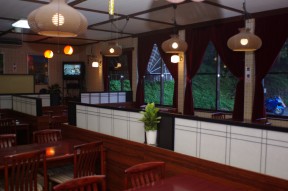 Meal place: Every morning and evening dining-room
Special dish: The row slices of char (reservation required)
Rates
* Please refer to the above-mentioned plan list.
Indoor Hot Spring
Man-and-woman one optimum temperature each, the hot spring of free-flowing hot-spring water
One-day-trip input: Only individual client Adult of 500 yen Correspondence and 18:00 to the time [ time ] of rush hours flexibly
The clean hot spring is kept in mind.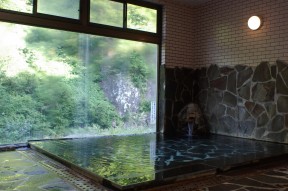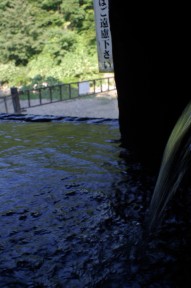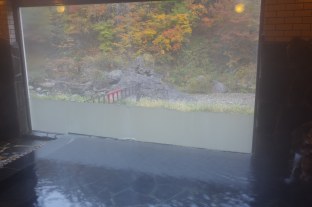 Open-air Bath
Open-air bath (it cannot use in the winter of *.)It warms in autumn.
* It is a 30-minute reservation charter at a group unit.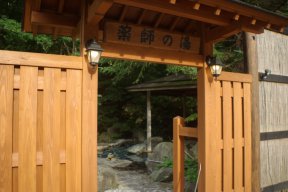 Open-air bath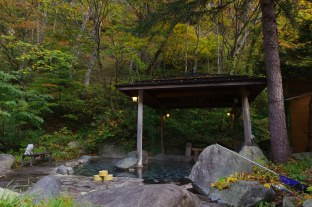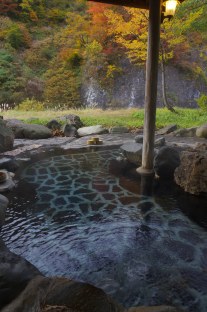 Open-air bath.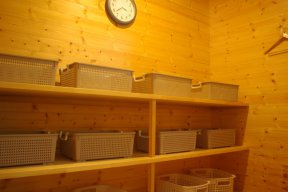 Changing room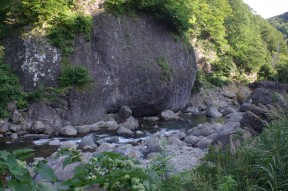 The ravine huge rock in front of an open-air bath
Guest Room
JP room 10 and European-style room 4 50 persons accommodation
* - bedclothes with an all-rooms air conditioner are the self.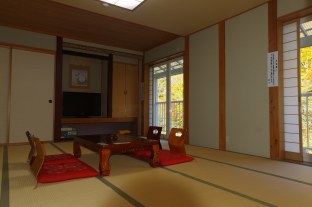 JP-room 12 mat /14 JP rooms Washing / irrigation with toilet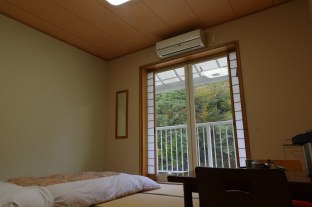 River side Seven JP rooms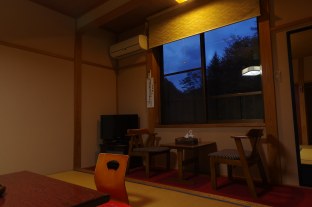 The mountain side JP-room 10-mat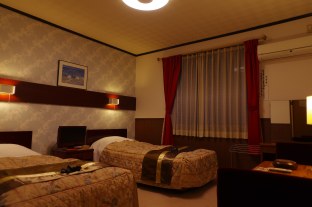 European-style room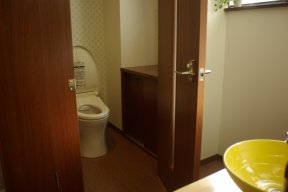 The reformed public lavatory.
Institution
The relaxation parlor of 26 large rooms and a sunken hearth.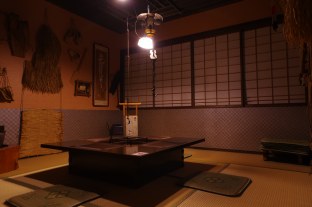 A sunken hearth is an enough relaxation parlor.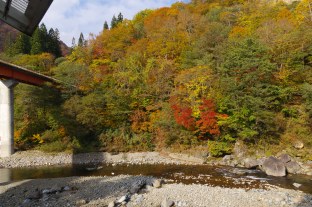 From the guest room by the side of a ravine


Parking Lot
Full equipment