Kiridumi photograph digest [Hot springs deep inside Japan]
- Gunma Usui Matsuidamachi
[Outline] Kiridumi-Gunma Usui Matsuidamachi
[Privilege]
[Reservation] Please ask by telephone directly.
[Business]
Closed until further notice.
[One day trip bathing] About 8:00 to 17:00 Adult of 800 yen The child aged 3 and over of 400 yen
[Address] Usui County1668, Sakamoto, Matsuidamachi
[Telephone] (0273)95-3856 [Telephone]
[Map] Geographical Survey Institute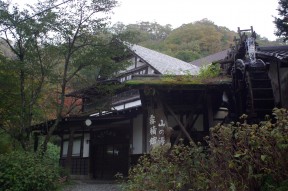 In the surroundings, the isolated lodging house of a mountain which stands still quietly, and a water wheel give the history of once prosperity.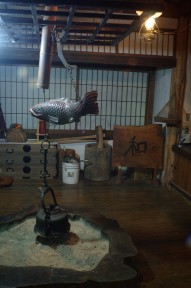 Group use is possible between the sunken hearths using the "sliced tree vacant inside like doughnut" of the horse chestnut.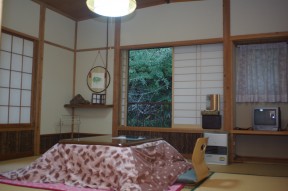 The nature of the four seasons can be fully enjoyed from every guest room.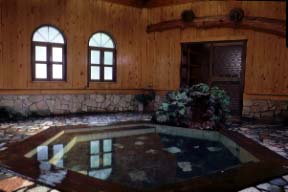 The building and bathtub which were learned and built to the public bathhouse of the hexagon which was on this ground when the kiridumi prospered as a cottage place once are also the baths of a hexagon.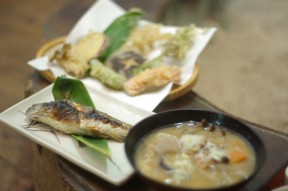 It is [ whether it was and ] a home-made dish,