Kiridumi(Gunma) |Hot springs deep inside Japan
[Outline] Gunma Kiridumi @Usui Matsuidamachi The Gumma middle of mountain, nostalgic 涼秋, two-house scattering
[Spring quality] Kiridumi Irino-yu (Kintou-kan) fountainhead sulfuric acid calcium salt spring 39 ° Water-white Kiridumikan hexagon bath
[Altitude] The hot spring of about 970 m, a mountain, and a ravine
[Environment] An isolated lodge is two houses.
[Mountain climbing and sightseeing] Mt. Hanamagari, Mt. Myogi, the old Nakasendo nature trail, and Usui -- a barrier -- a trace, a glasses bridge, the Usui railroad unevenness, and the Yokogawa culture village

The Characteristic
The resort before [ when Karuizawa prospers once ] being sung with Mr. Yaso Saijo's poetry.A cottage and a store are built in the middle of a meiji, and it is said that it temporarily developed remarkably.It is a hidden hot spring in the heart of the mountains which the image does not have now, either and represents Gumma.I would like to come to visit spring quality good for the skin any number of times with alkalescence.Mountain stream fishing can be enjoyed on Mt. Hanamagari mountain-climbing and Mt.tomebu-Kumano Jinja traversing, a nature trail hike, and a kiridumi river.A nearby radicula Yamamori woods park is a treasury of a wild bird seed.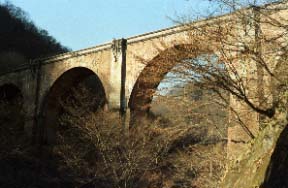 Glasses bridge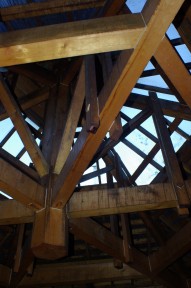 Hat
Mr. Yaso Saijo made by
-- A mother, that hat of mine, how about?
It is a way which goes to a kiridumi from yes Usui,
It is that straw hat dropped on the ravine.
-- A mother and that were favorite hats.
I was mortifying fairly at that time.
However, it is since the wind blew suddenly.
-- a mother and that time -- a pharmacist young from the other side -- it came .
The wrist glove was made dark blue leggings ---
and -- noting that it crawls 10 -- fairly -- you took pains .
However, it was useless at last.
It is an anyway deep ravine and grass to it.
At least height is extended and it is a because of.
-- A mother, deeply-concerned-about how that hat is going?
The flower of the white lily which was then in bloom in the side,
It is already a withered suppose long ago.and
A gray fog puts that hill in autumn,
Possibly the grasshopper cried under that hat every night.
-- a mother -- and -- surely -- now -- around tonight,
Between that ravine, snow is a falling-to-cover-around suppose calmly.
The hat of that Italy wheat which shone glossily a long time ago,
I wrote to the back.
An initial called Y-S
It is -- lonesomely calmly so that it may bury.
* From the Kiridumikan's brochure to a typed into a text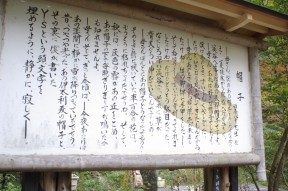 Fountainhead
Kiridumi Irino-yu (Kintou-kan) fountainhead
A
sulfuric acid calcium salt spring
and 39 ° Water-white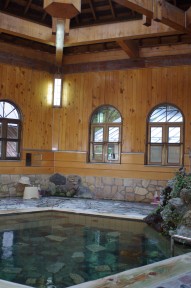 Kiridumikan hexagon bath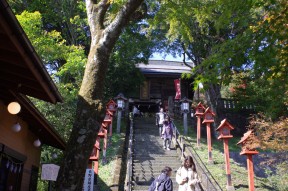 The beginning of the Kumano Jinja red leaves 10/18/'08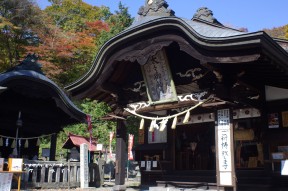 Kumano Jinja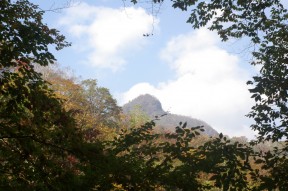 The Mt. Hanamagari Mt. Hanamagari traversing and a kiridumi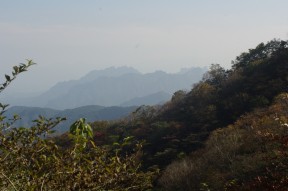 From Mt. Hanamagari traversing to Mt. Myogi and back Myogi
Efficacy
Atopy and a skin disease
By Train
Shin-etsu Line
use
From the Takasaki station to the Shin-etsu Line 30-minute Yokogawa station alighting
Hokuriku Shinkansen use
The Karuizawa station alighting -> JR bus (one-day seven round trips, about 40 minutes) terminal Yokogawa station alighting for Yokogawa
12 km on foot, about 3 hours, and a mata are a taxi and about 25 minutes from the Yokogawa station.
By Car
Kan'etsu National Expressway -> it is about 35 minutes from the Matsuida Myogi interchange.
It goes into the Usui old road from R18, and goes into the right from the middle "kiridumi entrance and town end of Sakamoto."From here to about 9 km