Karukaya photograph digest [Hot springs deep inside Japan]
The open-air bath of the western-part-of-Japan maximum - Gifu Kamitakara-mura, Yoshiki-gun
[Outline] The open-air bath of the western-part-of-Japan maximum Karukaya-GifuShin hotaka Kamitakara-mura, Yoshiki-gun
[Privilege] One person sticks like and they are alcoholic drinks or one juice.
[Reservation] Please ask by telephone directly.
[Business]
Temporary closed until farther notice,1 or 2 years from December 2018.
[One day trip bathing]
[Address] TakayamaOkuhida Onsenkyo Misaka
[Telephone] (0578)89-2801 [Telephone]
[Map] Geographical Survey Institute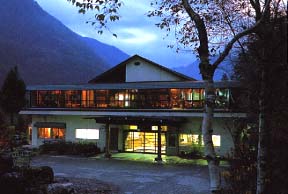 The lodge of the meeting which protects a "Karukaya-Sanso complete view" Japan hidden spring.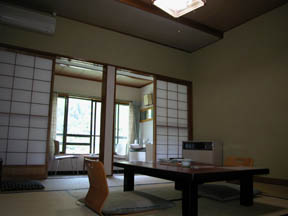 Guest room.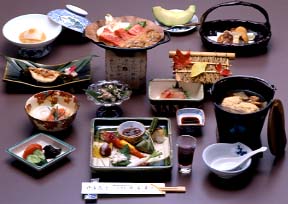 It is a seasonal Japanese formal dinner mainly about the Ho-leaf miso steak of a Hida-gyu meat.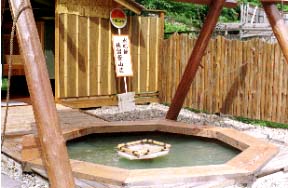 The private bath of TV champion's carpenter championship championship, with a guarantee [ of Mr. Etsuo Noguchi ].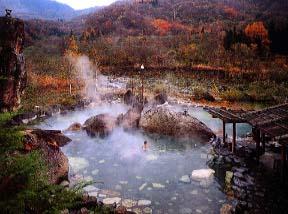 A Large open bath leading [ Japanese ].