The Characteristic
It is a quiet hot spring in a forest.A mountain stream flows, a stream flows here and there, and a sound of water can be heard.A walk is taken in the forest where care was carried out finely, a seasonal flower is admired, and it can carry out skilled [ of the play of a forest ]."A Hyouten-0degC-no-mori (R)" is modeling in the forest of visionary ice, and the oldest history in Japan will be a popular event of enough winter for 30 years or more.the ferruginous spring where a hot spring is crimson -- it often gets warm.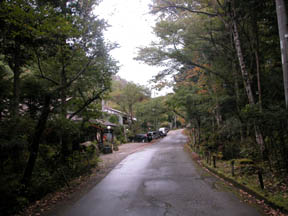 The isolated lodge in a forest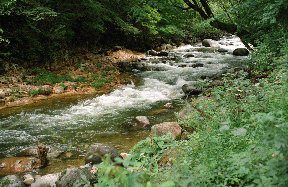 It is char and red-spotted trout fishing, and is an "akigami river."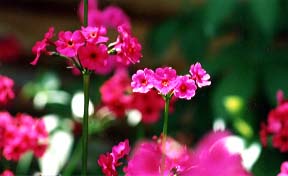 A wild grass, June About 5000 shares of gregariousness.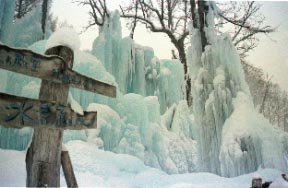 "Hyouten-0degC-no-mori" December 30 days -, and March 30 days
It freezes and they are the 2nd Saturdays of a festival February.
It is carrying out in the forest of the akigami.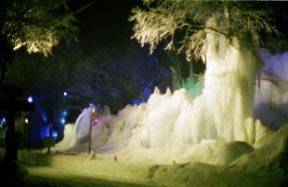 If the forest of the ice which shines blue is lit up night, it will become the still more visionary world.There is a history begun from Showa 46, and it is the oldest and accepts also as copyright in Japan.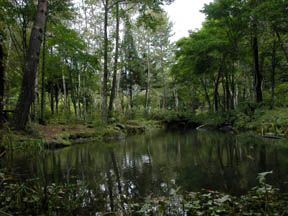 The forest of an akigami

The chirp of a bantam sounds in the forest of an akigami.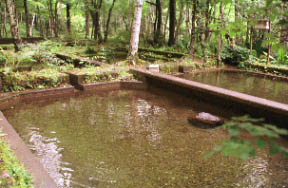 Char and a trout are growing in the fish preserve.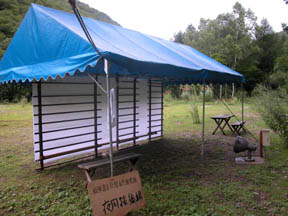 The collection of a beetle or a stag beetle and firefly observation are till past a tray in the night collection place of summer, and summer.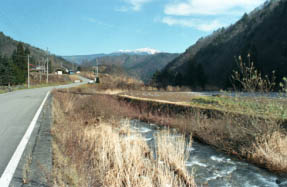 From akigami Heights foot to Mt. Norikura
Fountainhead
14 ° of
pure earth chalybeate water
Efficacy
Gastroenteropathy, oversensitivity to cold, and arthralgia
By Train
Toyama -> Takayama Line -> Takayama station -> bus
Nagoya -> Takayama Line -> Takayama station -> bus
The Kuguno station course, akigami terminal alighting
By Car
Toyama -> it is R41 Kamioka, an alp, and R361 course, and is about 100 km.
Tokyo -> central way -> through a Matsumoto IC->R158 Awa tunnel, an about 120-km mata passes through the Nomugi Pass, and is about 100 km.
Nagoya -> Meishin way -> it passes through Komaki IC->R41 Kosaka and is about 145 km.
Contact
Akigami: Telephone 0577-56-1021