The Characteristic
The inn which valued nature and uses nature well.It plays in a forest, and a catching is made for wild grass, a catching and a Hyouten-0degC-no-mori are made for a mushroom, and deep nature is enjoyed.It is recommended that there is a local natural introduction by the others and the slide which are firefly admiration, a field collection, etc. as the good country where children are familiar automatically.It was also an inn of the 20th elections of the Japanese mushroom dish, and the true smell of a dish grilled with salt, the miso baked in hot pebbles, etc. of a mushroom dish and char was carried out, and they were cut.Water wells ups and streams are an enough of the devised dish delicious to flow natural environment, and a hidden lodge of quiet appearance.

Appearance of an Entrance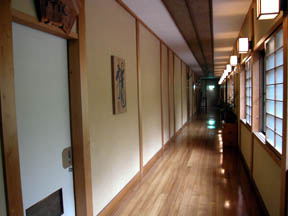 Guest room building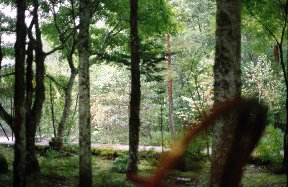 The akigami river seen from a guest room.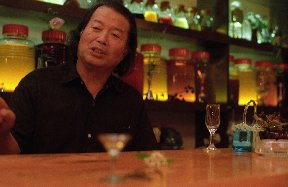 The husband who will serve two cups, such as a homemade fruit seed of a thing, and Actinidia kolomikta, for 40 years.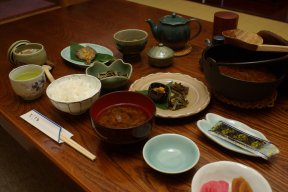 Breakfast
Dish
A dish of wild plants, a mushroom dish, and fresh water fish cuisine
It is French food by demand.(Taste of the France practice)
The wild grass mushroom dish only using the product from local is Hideyasu.It is impressed also by the same natural mushroom with whether it is a big-difference thing by the way of a dish.resiliently mouthfeel -- the char fresh slices of raw fish of the resistance to the teeth carried out -- the taste of an akigami.
Example
:
The hors d'oeuvre of a red-spotted trout and wild grass, char fresh slices of raw fish, ascetic's-Gyo-jya garlic vinegared miso, a marbled meat bound together with egg, wild grass boiled greens, miso baked in hot pebbles, a mushroom cooked in a pot,
* Food omission of a trout and the char is carried out with the fish preserve of the inside, and cold water of 10 degrees, and they are fastening the body.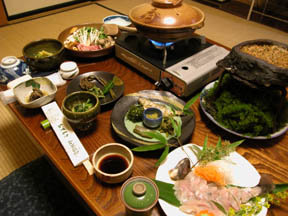 The dish which is in character with a mountain and was devised by each.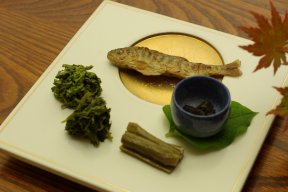 A time-tested old ear (black surface mashroom) and wild grass peak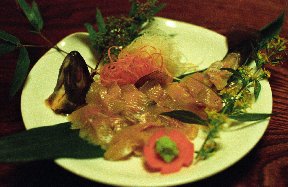 Mouthfeel of a char structure is uncanny!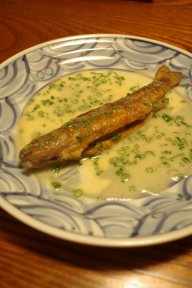 The char meuniere learned in France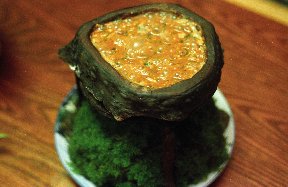 Miso baked in hot pebbles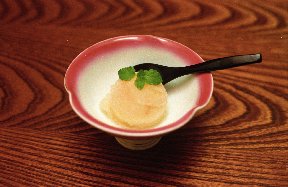 The sherbet of a peach is very delicious.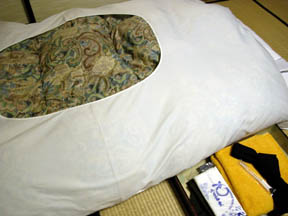 Sleep comfortable at a light feather quilt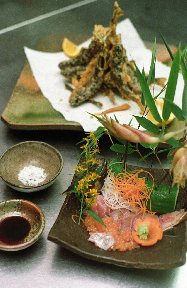 A night of a young master and foundation seed char.
Rates
* Please refer to the above-mentioned plan list.
Indoor Hot Spring
It is red precipitation of a good-location-to-see indoor hot spring, and man-and-woman one chalybeate water each about an akigami river.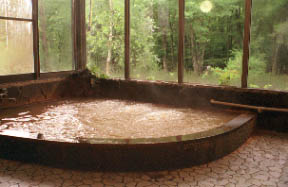 Family Bath
Hinoki bath 1
Guest Room
12 rooms (two with toilets), 45 persons
Institution
44 halls, a data room slide show, paleolith exhibition, a Hyouten-0degC-no-mori
Near Station
From the Takayama Line Takayama station to a bus akigami terminal
- Top -
355, Kurumishima, Asahimachi, Takayama-shi, Gifu-ken
Telephone 0577-56-1021
FAX0577-56-1188

Welcome and Send-off
Nothing
Parking Lot
Full equipment