[Outline] Akita Hikage @Odate The hidden hot spring of the clouded white which wells uped by wooden Large bath structure and diastrophism, a staying-self-cooking hot-spring cure
[Spring quality] Include sulfur_sodium_calcium_magnesium_chloride spring (hydrogen sulfide type) 10059mg/kg of 43 ° clouded-white evaporation residue
[Altitude] The spa resort refined about 218 m.
[Environment] Isolated lodge
[Mountain climbing and sightseeing] The Yoshimori mountain, a Yatate Pass promenade, and the bottom are the ground, the Nagashiri windhole, the Hirosaki castle, and Towadako of Uchikawa, an Akita natural cedar forest, the Ikarigaseki barrier, the Odate ocean-of-foliage dome, and Daisaku Soma sniping very much.


A Founded or started to use this hot spring is 26 years by the hot spring, the founder, and the hikage Benkichi which are referred to as having wells uped by the diastrophism by the loud explosion of Bandai-san for meiji 22 years to the located in mid mountain of the Jinkichi Moriyama foot which accomplishes the border between prefectures in Akita Aomori.Because of the deep spring quality seen nationally and rarely, it is considered as the miraculous fountain to be treated by round for three days, and there is much use of a spa resort especially in winter.It is a ground of the history known also for Daisaku Soma's Tsugaru local lord sniping case, and can enjoy a forest bath and an old road walking in a natural Akita cedar forest in a Yatate promenade.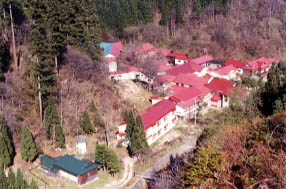 Complete view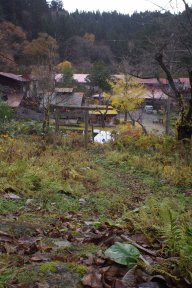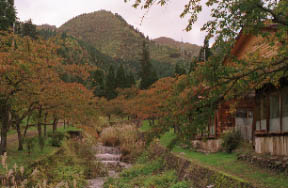 They are [ the Oyu swamp and ] Yoshimori and the right bath structure very much.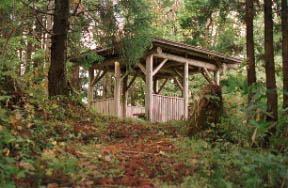 The rest station Yatate promenade of the Yatate Pass promenade halfway point
(Ushu highway of the Edo period)
Hikage-onsen-Yatate promenade entrance-Yatate Pass-rest station-Soma [ Daisaku ] historic-relics-Yatate hot spring-R7-Oyu swamp-Hikage onsen

It is this route and is about 8 km.

The person passing through this Pass

Sugae Masumi 1785 The Furukawa Komatsu eaves 1788 Ino Tadataka 1802 Shoin Yoshida 1852 Isabella bird 1878 Emperor Meiji 1881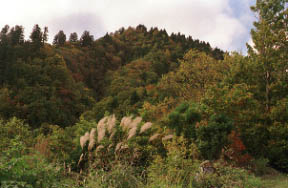 It is the shoulder of the Yoshimori this side very much from under a steel tower.
Being Yoshimori Mountain 800M Very Much
Please come out of there to the opened place under a steel tower from a Hikage onsen like [ somewhat tight ] ascent 30 minute to branch near the Yatate Pass of a Yatate promenade on the left for about 30 minutes for about 2 hours.To the pass-over summit of the mountain, it is about 1 km about the shoulder.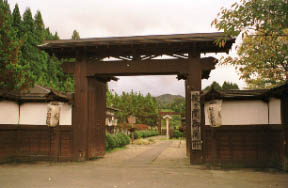 Aomori Ikarigaseki barrier.
Towadako and the Hirosaki castle are also sightseeing within the circle.
Sulfur containing-sodium calcium magnesium salt ghost spring (hydrogen sulfide type) 43 ℃ clouded white
10059mg/kg of evaporation residue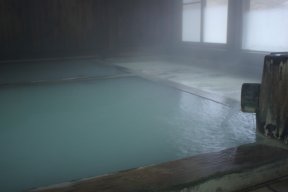 A valvular disease, chronic articular rheumatism, chronic muscular rheumatism and neuralgia, a neuritis, diabetes, a chronic skin disease, a chronic gynecological disorder, a wound, gout and uric acid diathesis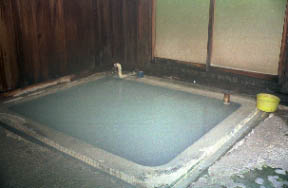 Niigata station -> Uetsu Line -> Akita station -> Oou Line, an about 5 hour -> Odate station
Odate station -> Oou Line 20 minutes -> camp station -> welcome and send-off
Odate station -> camp going bath 30 minutes -> camp station -> welcome and send-off
The exit of Morioka Ekinishi -> Asunaro number for high speed bus Aomori -> the Ikarigaseki interchange alighting
13:40 shots
15:40 shots
* If you telephone when riding, it will appear in welcoming.
Sendai Miyagi IC
-> northeast way -> Ikarigaseki IC->R7, an abbreviation 8km 8 minute -> Hikage-onsen entrance -> About 2 km and 2 minutes -> Hikage onsen