[Outline] Wooden effect, a beauty's hot spring Arinokiya-WakayamaRyujin Ryujin-mura, Tanabe
[Privilege] point10% (* point not applicable: Holiday season )
[Reservation] Please ask by telephone directly.
[Business] Wed
Regular holiday
[One day trip bathing]
[Address] Tanabe39, Ryujin, Ryujin-mura
[Telephone] (0739)79-0013 [Telephone]
[Map] Geographical Survey Institute
[The example of a Rates]
The Characteristic
In a small way, a taste is good and a wooden warm is an inn of an enough and the Showa 17 Structured wooden [ 2 stories of ].all seasons of Hidaka-gawa from a new building guest room or a stone-made open-air bath -- enough nature can be enjoyed immediately there.In spring, a Kajika-frog cries, a kite flies away targeting a fish, and the fisherman of ayu fish angling goes back and forth.It is an enough inn of the warmth which is not sightseeing-ized which treats an individual visitor to a hand structure dish.
2012-09-08 -- often -- 訪
Although the inn which stands side by side like the posting station protected from ancient times was a beautiful Ryokan town, when it arrived in the evening, the lantern was lighted outside the front door, and it was surprise only with delightful it, but the proprietress-to-be met in the kimonos, and it has been moved deeply.It was very regretted at the time of a Founded or started to use this hot spring that the kawayu of the natural gush was in the dry river bed with if it remains.First taking a bath in the former hot spring, the supper received deliciously home-made dishes, such as a daggertooth pike conger in character with the tempura of the yubeshi and the pickled plum in character with Wakayama, Polygonum cuspidatum, and Kansai finished light-seasoned.The chartered open-air bath of free-flowing hot-spring water has atmosphere on a surface of a river very much closely, and an indoor hot spring is also a very pleasant bathtub of the Log of a maki.Hidaka-gawa is from an enough immediately there that an open and an anion can be enjoyed for a window.
* The visitor of a group cannot accept.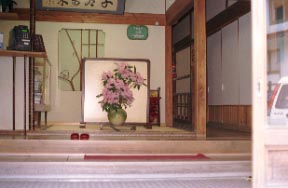 Entrance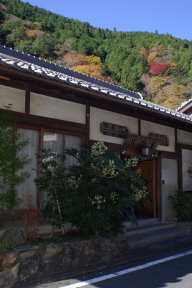 Time of red leaves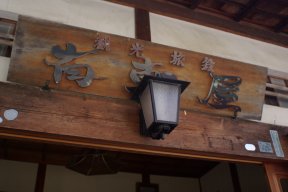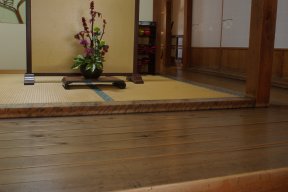 Entrance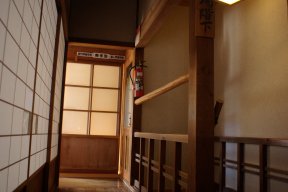 Inside of a hall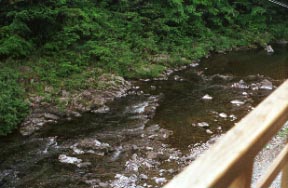 It is a good location to see about a new building guest room to Hidaka-gawa.
[Breakfast]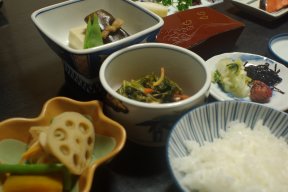 Simmered dishes of breakfast Delicate dish.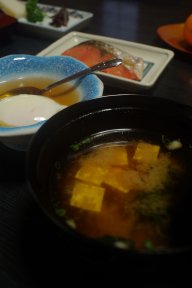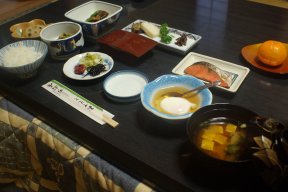 A breakfast example
Dish
[Wakayama local culinary specialties of a hand structure]
Foods
It wipes, and buys in and preserves in salt wild grass, such as a bud, a leaf mustard, Polygonum cuspidatum, etc. of - Warabi and た and others, from a contract farmhouse.River fish will be a trout to a sweetfish and sliced raw fish, if a red-spotted trout and a sweetfish go into a dish grilled with salt from an angler.A cooked in a pot is a mini cooked-in-a-pot course dinner or a 1000 yen rise, and is the hot spring shabu-shabu of the Kumano beef.
[Supper]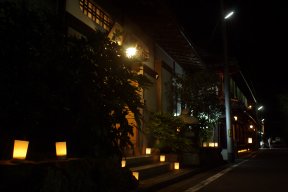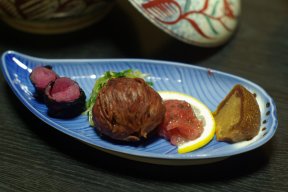 The astringent inner skin simmer of homemade yubeshi and a chestnut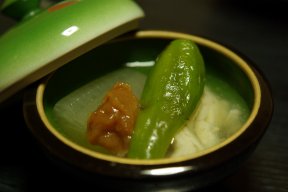 The starchy sauce of a daggertooth pike conger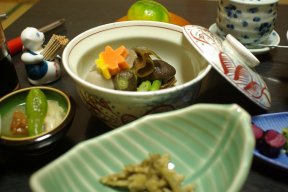 Polygonum cuspidatum with sesame dressing, and simmered dishes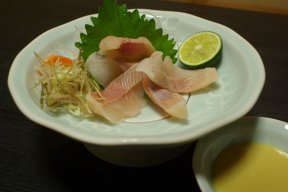 The raw fish slice cooled in a water of a trout is obtained with vinegared miso.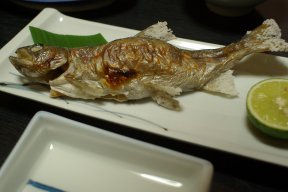 A red-spotted trout grilled with salt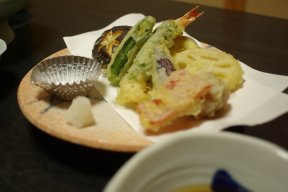 Tempura of the pickled plum of rich local color, and vegetables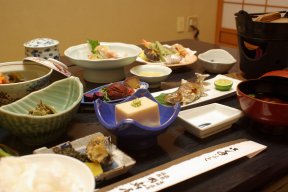 A cooked in a pot and the Wakayama local culinary specialties finished light-seasoned.
Yubeshi
Preserved food which hollowed the fruit of Citrus junos, packed bean paste, a peanut, red pepper, etc., was steamed, and was dried.
Special dish: A raw deer meat slice, the 1 public of 1500 yen.
Meal place: Every morning and evening and room foods.
Rates
* Please refer to the above-mentioned plan list.
Indoor Hot Spring
A podocarp bath, the man and woman each 1.
* Fountainhead free-flowing hot-spring water Heating
One-day-trip bathing: Improper.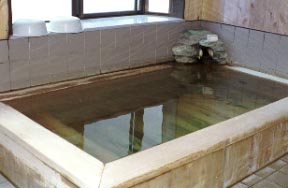 The bathtub of the Log of a podocarp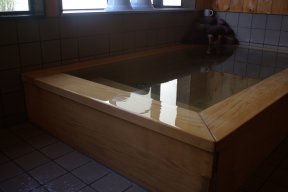 2010 renewal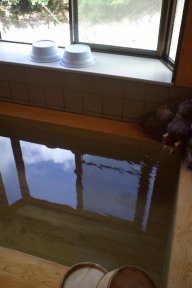 Open-air Bath
A charter system, a stone-made open-air bath.(Lodger no charge)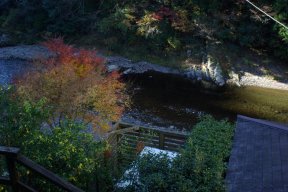 Open-air bath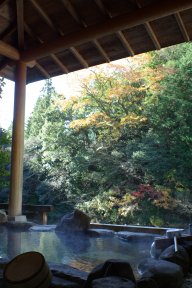 Red leaves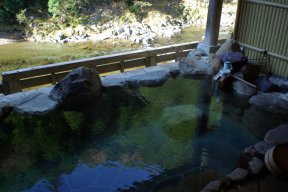 The little stream of the Hidaka-gawa clear stream.
Family Bath
The above and a charter open-air bath are used.
Guest Room
14 rooms, five main buildings, nine new buildings of a steel rod.Number-accommodated 46 persons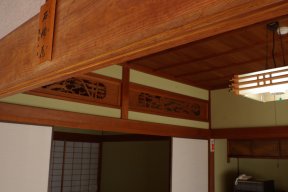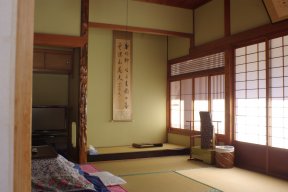 Main building guest room Rhododendron metternichii var. pentamerum (only one room)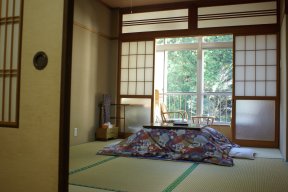 New building guest room.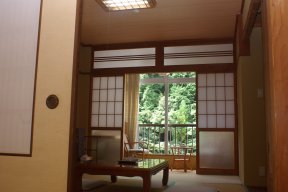 Annex guest room.
Institution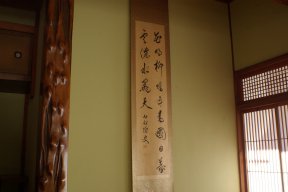 Writing of impression also to layman's appraisal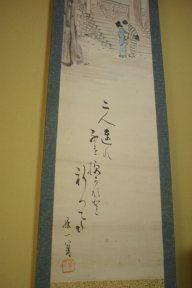 Writing considered to be an original picture of an enough picture postcard by the ryujin magazine
Near Station
From a ryujin bus stop to on foot
- Top -
Postcode645-0525
Tanabe-shi, Wakayama
Telephone: 0739-79-0013
Welcome and Send-off
Nothing
Parking Lot
Full equipment