The Characteristic
It is an enough hot spring in the Japanese highest place.Probably, the Tateyama Kurobe Alpine route transferred from Tateyama with a cable car, a Heights bus, an aerial ropeway, the Kurobe cable car, and a trolley bus is a place which anyone wants to visit at once.A Murodo differs in the Alpine route highest place, the 2450-m world apart, and a view especially.Since Kamikochi is only 1500 m, the dreadfulness is known.It is shut by the snow which exceeds 10 m in winter, and the wall of the snow which also amounts to 18 m in spring at the time of April 23-day Alpine route opening of traffic appears.The trekking in Nature can be experienced.
TOPICS
Are what good as for high-ground stay?
It is said that body fat is consumed without doing anything in Yuhobika 2000 according to April Issue, and the blood sugar level also falls and it becomes thin.


Ptarmigan
It can see comparatively well till June time.The ptarmigan accompanied by two chickens a July and near the Midori pond was able to be seen.
the hiking here -- an account, Tateyama, and a Mikurigaike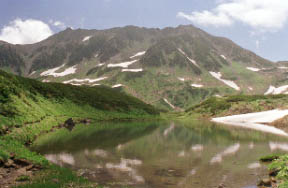 "Tateyama, a Midori pond", and Oyama are 3003 m.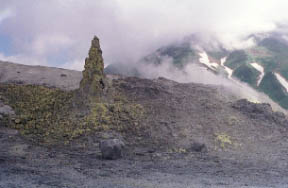 Jigokudani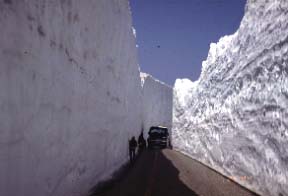 The ootani of the snow which amounts also to 18 m in height.
An Alpine route is whole-line opening of traffic 4 / usually [ 17 ] every year.

Shoumyo waterfall
The Large cataract of 350 m of the No.1 difference of Japan.As for a Hannoki waterfall, the rainy season of 4 - a July is seen.
Tama Mr. cave
The cave of Tateyama founding's legend.
* Tateyama is 3000-m class of a mountain.Let's be cautious of the weather of a mountain and enjoy a trekking in the dress set by the season.Since it says that temperature falls by about 0.6 ° whenever altitude goes up by 100 m, compared with above sea level [ of 0 m ], the Murodo-daira of no less than 14.4 ° will be low.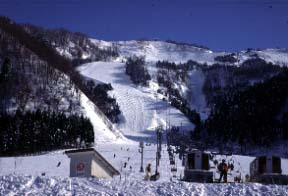 The foot skiing ground of Tateyama, Raishou ballet
measure with a mogul-course half pipe.
Fountainhead
a simple sulfur spring -- faint -- a clouded white and a lot of mineral-rich sediments 59.8 ° Acescence
Efficacy
Neuralgia, recovery from fatigue, muscular pain, the arthralgia, a frozen shoulder, a motor paralysis, and a joint bruise [ a harden and ] - Break, and they are - chronicity digestive disease, hemorrhoids, oversensitivity to cold, after [ the illness ] convalescence, and health enhancement.
By Train
Osaka
-> Hokuriku Line -> Toyama station
From Nagoya to -> Hokuriku Line / Takayama Line -> Toyama station
Tokyo
-> Nagoya -> Hokuriku Line/Takayama Line -> Toyama station
Electric railroad Toyama station -> Tateyama line 1 hour, and Tateyama station -> Tateyama cable car 7 minutes, and -> Heights bus 1-hour -> Murodo terminal -> on foot 12 minutes
By Car
Hokurikudou use
Tateyama IC or Toyama IC-> prefectural road 40 minutes, and Tateyama station -> Tateyama cable car 7 minutes, and -> Heights bus 1-hour -> Murodo terminal -> on foot 12 minutes
The Tateyama toll road is private car prohibition.