The Characteristic
It is a hot spring located in the quiet base of a mountain of the upper stream in Arakawa, and the Kumagura Yamakita foot.One of the present 4 hot-spring remain Chichibu 7 hot springs, a simple sulfur spring.It is said that a beauty's skin is made from a night, there was a feeling to touch hot water, and, surely there was a feeling of a crane crane of an after bathing.It is reported that it is the beginning which the wounded soldier of the Age of Civil Wars and the Kumagura castle was led to two doves, and cured the wound.beginning the 34 Chichibu pilgrimage -- walking and mountain-climbing / sightseeing plantation (it is a bamboo shoot digging in spring) -- he extends his trip just for a moment, and it can also enjoy adventures, such as the Nagatoro line descent.The trekking from Mitsumine Shrine to the Mitsumine inner shrine cannot be removed especially.
Mountain climbing
Also although a Mt.Kumotori is aimed at from Mitsumineguchi, it is used also as one base "Mt. Ryogami" of Japanese one hundred famous mountains.
To the Kumagura mountain, it is about 3 both-way hours from the trailhead in Hinoue.

From the Kumagura mountain 1427m and the trailhead in Hinoue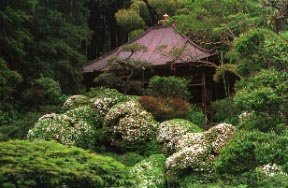 The 34 Chichibu holy place, a No. 30 amulet-issuing office "houn-ji temple"



Chichibu lake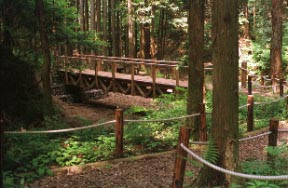 "Village of Erythronium japonicum" promenade
Erythronium japonicum blooms with a spring visit.Breeding with a seed and becoming an old stock takes seven to 8 year.
Fountainhead
Simple sulfur spring (included salt, alkaline spring) Water-white
The fountainhead temperature of 11.8 °, a natural gush
3.1 mg of the total sulfur
Efficacy
Neuralgia, a rheumatic disease, a wound, women's diseases, and lustrous skin
By Train
Ikebukuro
-> the Seibu Railway limited express, an about 1-hour and 20-minute -> Seibu-Chichibu station -> change, on foot 2 to 3-minute -> alpine meadow station -> Chichibu Railway, an about 15 minute -> Bushuu-Hino station -> about 1 km, pick-up use
By Car
Kan-etsu way flower garden IC->R
140, about 1 hour
Otherwise, it goes -R299 and R140 from the direction of Hanno.