The Characteristic
JR Kyudai Line raises an altitude from Oita-shi adjacent to the Beppu bay for along Oita River to west, and aims at the foot of Mt. Yufu of the origin.If the country side of the altitude yufuin basin of about 500 m is entered to the back to the back and the capital view of Mt. Yufu is worshipped, a hairpin is written, and it will make a U-turn to ascent at a moisture Pass, and will go.It seems that it can grasp that it is gushing in various places even if it sees a hot spring from the position of a public bathhouse, and a hot spring comes out of it wherever hot water quantity may dig [ a national leading one and ].Spring quality has rarely a weak sodium spring and a cobalt blue chlorides spring in the inn at the base of a mountain which encloses a simple spring and a basin in general, either.the time of spring and Brassica rapa var. amplexicaulis -- a yellow country side -- a truck train, a crossing carriage, and a scaw -- a beat of the chest will be felt if the invigoration which runs with a piece of rag is considered.
The April from the end of a March, Brassica rapa var. amplexicaulis
A May, fresh green
The end of an October, red leaves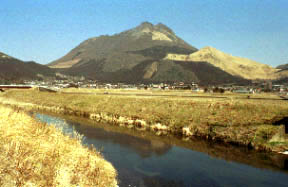 Mt. Yufu ensconced in the front of a station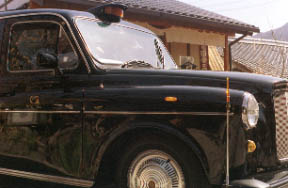 Retro TAXI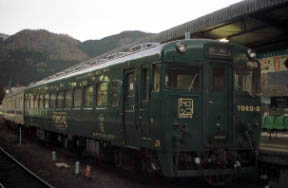 A truck train also runs Yufu - Minami-Yufu.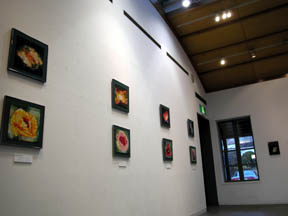 Station art hall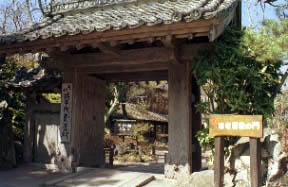 Kyushu Yufuin folk-traditional village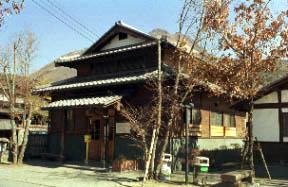 Yunotsubo hot spring public bathhouse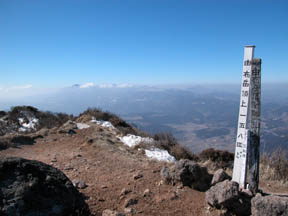 1584 m of Mt. Yufu summits of the mountain to a Kujyu mountain range, and a right hand "yufuin"
Although a front trailhead course is comparatively easy, the 700 or more difference in elevation and a saddle to Nishinomine (dominant peak) is easy for the steep rocky mountain in which a chain place continues, a more than intermediate, and Toho.The remains of a volcano burner are gregariousness of an azalea in Mt, and a flower season is [ at / the end time of a May ].
Please look at also here and they are
Mt. Yufu and a yufuin
(100 peaks and spring Japan).
Fountainhead
There are many simple springs, such as a public bathhouse.
Public Bathhouse
Several places, such as Yunotsubo hot spring [ of 200 yen ], and Otomatsu hot spring 100 yen -, H15.12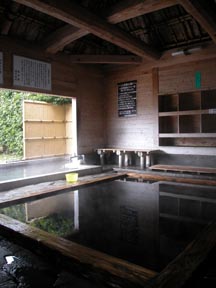 Shitan-yu Free-flowing hot-spring water, with an open-air bath
The Shitan-yu of 200 yen, H15.12
By Train
Tokyo
-> Shinkansen about 4 hours and 52 minutes ->
Hakata
-> Kyudai Line, the Kurume course, a limited express about 2-hour ->
Yufuin station
By Car
About 100 km-> Oita-ken Expressway via Futoshi Fukuoka Saifu IC-> Tosu JCT -> Yufuin IC alighting ->
yufuin
Time required about 2 hours
Airplane
Oita Airport -> about 60 km
Oita Airport -> Yufuin - an Oita Airport nonstop high speed bus, an about 55 minute -> Yufuin station