Jizaikan photograph digest [Hot springs deep inside Japan]
Spa accommodation of a charcoal burner dish - Niigata Uonuma.. Reservation
[Outline] Spa accommodation of a charcoal burner dish Jizaikan-NiigataTochiomata Uonuma
[Privilege] One Echigo wine attaches about one Mr. Group.
[Reservation] Net tentative reservation
[Business] open year round. regular holiday : not fixed
[One day trip bathing]
[Address] UonumaTochiomata
[Telephone] (0257)95-2211 [Telephone]
[Map] Geographical Survey Institute
[The example of a Rates]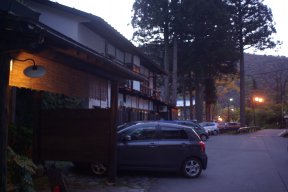 400 years of history is an enough as the Japanese style Ryokan and spa resort accommodation which are built by deep ravine side.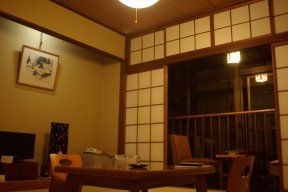 Guest room.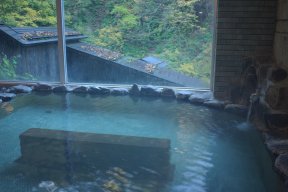 There are two big charter baths.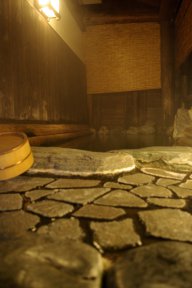 A ravine is also met with the wildlife of a good-location-to-see charter open-air bath and the opposite shore for which it presses close at hand.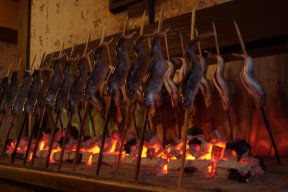 Please have the char browned beautifully.