The Characteristic
It is an enough hidden hot spring to the deep ravine of an unexplored region, the vestibule leading to the outside of Okutadami, and the Sanashigawa branch.It is in quiet natural environment and has left the image of the countrified spa resort.
A hot spring is a weak alkaline radium spring of an about 1200 years before Founded or started to use this hot spring.Since it is just over or below 36 degrees of the almost same temperature as temperature, it is also called the feeling hot spring of un-, and the fountainhead is poured out and only the sense which flows and convects gets across to the skin.Although a cold season is heated by heat exchange, with a carrying-out hot spring, it is used by basic fountainhead free-flowing hot-spring water, and heated rinsingoneselfwith hot water outside the bath is also hung.It is well known also as a hot spring of a prepared Mariko treasure.
Okutadami and a silver mine -- Yunotani-mura which touches Fukushima-ken and Gumma-ken, and a border between prefectures bordering on Oze from a lake is full of deep nature.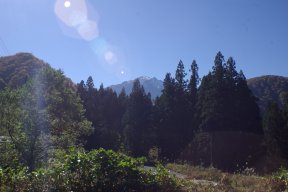 From a tochiomata entrance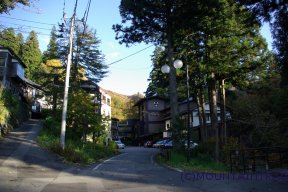 A road is a quiet hot spring so far.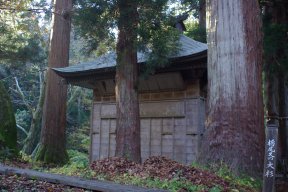 The Oosugi and husband-and-wife zelkova, and hall of the Medicine Buddha of a tochiomata
Famous Place and Sightseeing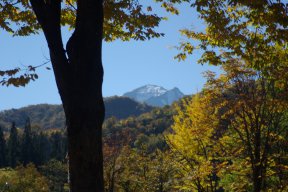 From the Okutadami recreation city park to Echigo Mt. Komagatake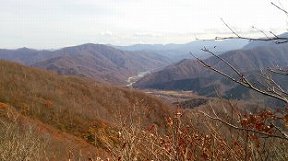 Okutadami and Silver Mine -- Common and Silver Mine -- Lake (from Mountain Trail to 2014-10-29)
If the Shiori Pass is died, visibility opens and lies in a zigzag line to the right hand suddenly, and a flow Kitanomata river (permanent game preserve) is visible.It is a view which is not Japan.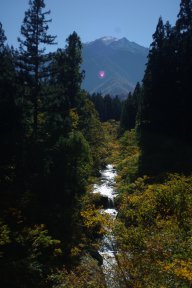 One of the altitude 2002.7m Echigo 3 mountains
Shiori Pass route: A long course, 5 to 6 hours.
There is also a route from a Kitanomata river.
Ozenuma
It transfers with a liner and a bus from Okutadami Dam, and they are about 1 hour and 45 minutes to the Numayama Pass.From there, it is on foot and is 3.6-km about 50 minutes.
A notes bus needs to be reserved.
Okutadami-kyo information center
Telephone 02579-2-7300
Fountainhead
alkalescence a radium hot spring -- water-white 37.2 °
Jizaikan No. (natural gush 77 L/m) 1:
28.5 ° pH7.9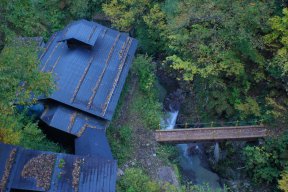 Carrying-out hot spring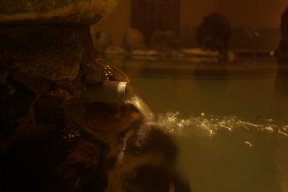 It is an enough to a riverbed. The pouring gate of a carrying-out hot spring and right under [ this ] are the fountainhead.
Efficacy
A chronic skin disease and women's diseases, diabetes, gout, gastroenteropathy, oversensitivity to cold, a cut, arteriosclerosis, high blood pressure and insomnia, an indirect harden, atopy and athlete's foot
Public Bathhouse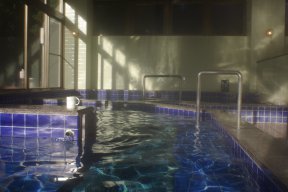 Yunotani hot-spring center: Joint control of three inns, lodger no charge
* One day trip bathing is impossible (use by Jizaikan Mr. at lunch rest can be performed.).
By Train
Joetsu Shinkansen use
Urasa station -> Joetsu Line -> Koide station -> tochiomata going bus about 35 minutes -> terminal alighting -> on foot 1 minute
By Car
The Kan-etsu way use
About 10 km of Koide IC->R17 ->R352 courses