Tazawa (Nagano) [Hot springs deep inside Japan]
[Outline] Nagano Tazawa @Aoki-mura, Chiisagata-gun Warm water with a bubble which gets warm, Kodakra-no-yu
[Spring quality] A water-white alkali simple hydrogen sulfide spring
[Altitude] About 700-m mountain village
[Environment] Several houses
[Mountain climbing and sightseeing] Three-fold stone-statue-of-the-Buddha, Hofukuji Pass, and Maeyama temple tower and Anraku-ji Mie tower - [ of a size method temple, a Tousyou-ji, the Yasumiya shrine, and a Shunara ]


The Characteristic
The hot spring sentiment which several Ryokans of a historied wooden structure were built in the sloping ground of the in a mountain, and located in a line and was countrified is an enough.Spring quality has a smooth feeling to the skin gently, and is called the beauty's hot spring.At a brand-new Uchi-yu, a foam sticks, so that it is wonderful, and although it is tepid, it often gets warm repeatedly in about 15 minutes.There are many people who say, "A hot-spring cure will adapt itself to the skin from the 3rd", and visit to rest.
Iris festival
: Beginning of the end of a May - a June
Aoki 3 Mountain (1250 M of 1285 M of 10 Kanzan and Okami Mountains, and Mt.Komayumi-dake 1223)

He is Miyama who surrounds Aoki-mura.Natural woodland mountain climbing and a trekking are popular in a broad age layer.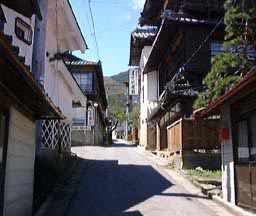 Ryokan town.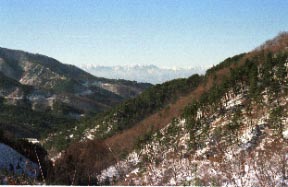 The view of the Aoki Pass to a Japanese North Alps.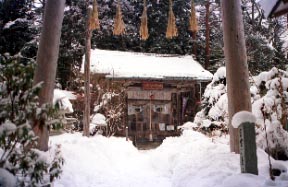 Yasumiya shrine
The stone statue of the Buddha of a Shunara
The back of the Yasumiya shrine has a stone statue of the Buddha of the rich expression of 860 bodies.It is also recommendation to walk along a Shunara Pass, although it can go also by car to a shrine.About 800M15 minutes after a gateway at the entrance to a Shinto shrine.
Fountainhead
A water-white
alkali simple hydrogen sulfide spring
Efficacy
Women's diseases, infertility, feeling of cold, rheumatism, high blood pressure, gastroenteropathy, a wound, neuralgia
Public Bathhouse
Uchi-yu (Uchiyu)
By Train
Tokyo -> Nagano Shinkansen -> Karuizawa station -> Aucuba japonica going bus -> terminal Aucuba japonica -> tazawa going village bus
By Car
Tokyo -> Joshin-etsu Expressway -> Ueda IC->R143 About 20 km
Nagoya -> central way -> Okaya JCT-> Nagano way -> Omi IC -> about 10 km
2019-11-15(Fri)
Loading...