The Characteristic
It is an enough hot spring to the foot of Mt. Norikura, and the extensive Heights.Mt. Norikura mountain climbing is begun and Nature, such as a hike to three Large cataracts and summer skiing in a heavy snow ravine, can be enjoyed fully.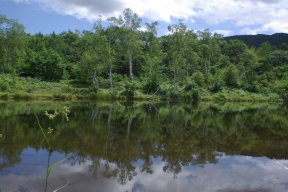 the current of 1 -- park Maime pond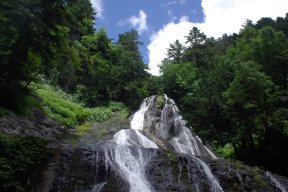 3 waterfalls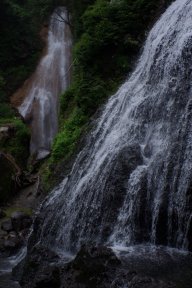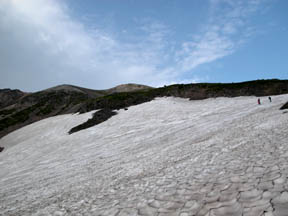 Norikura heavy snow ravine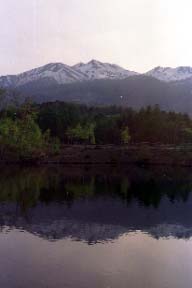 Mt. Norikura, 3,026 m of dominant peak brinks.This side is a Ushidome pond.
Fountainhead
48 °, an acid hydrogen sulfide spring, a clouded white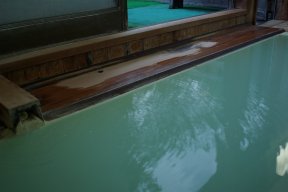 Ryokan Gold mine Yugawa fountainhead
Efficacy
A rheumatic disease, diabetes, dyskinesia
A drink-spring possible, gastroenteropathy
Public Bathhouse
The "hot spring of little stream" half outdoors, and man and woman each 1 No charge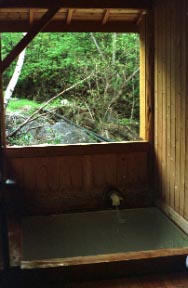 Please look for a ravine from near the bus stop of Suzuran this side.
By Train
Shinjuku -> Chuo Line -> Matsumoto station -> Matsumoto electric railroad Shin-shimashima station
Nagoya -> same as the above
Tokyo -> Shinkansen -> Nagano station -> Chuo Line -> Matsumoto station -> Matsumoto electric railroad Shin-shimashima station
From a Shin-shimashima station to a bus 56-minute Suzuran bus stop
By Car
Tokyo -> Chuo Expressway -> Matsumoto IC -> about 30 km
Nagoya -> same as the above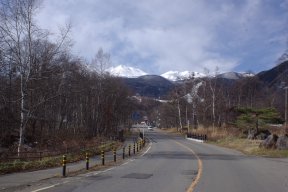 From near a Suzuran this side bus stop to Mt. Norikura