The Characteristic
The hot spring located at the point of the arrow which likened the Kirishima mountain range which stands in a row from southeast aslant northwestward from Takachihonomine to a kurinodake with the bowstring of the bow, and drew the bow southwest.That is also a place where flow Nakatsugawa and an Amori river meet from the Kirishima mountain range, and some hot springs are concentrating it along the enough place of water, and a river.An enough hot spring has comparatively many hydrogencarbonate springs, there are many carbonic acids and the hot spring of SHINKAWA ravine Onsenkyo is said to the place which separated a few from the volcano as the included rare soda spring.Since it gets warm well, it is supposed as well as general efficacy that it is effective against a cut, a burn, etc., and it is used for hot spring medical treatment.The characteristic of this hot spring is abundant in hot water quantity.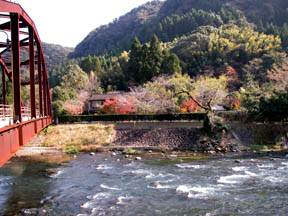 It carries out and is a Ryokan as an Amori river (amori-gawa).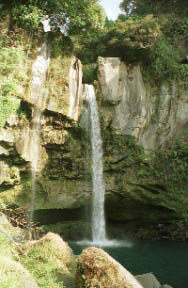 The waterfall in Inukai
If it is about 1.5 km and on foot from a myoken, the hot spring in Wake is right or wrong on the way [ near ] from an orihashi.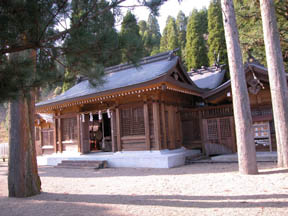 Wake shrine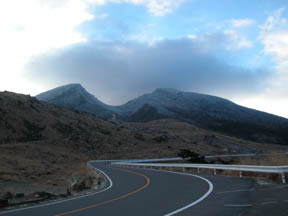 From the Ebino Heights to "Mt. Ioh and Mt. Karakuni"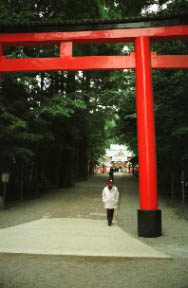 Kirishimajinguu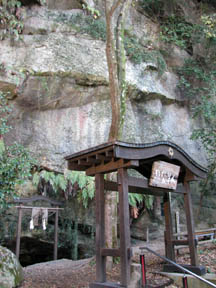 "A Kumaso's hole" that indigenous people lived
Inside is 100 straw mats and present age art exhibition.



Takachiho stock farm
Fountainhead
Hydrogencarbonate spring:
Bathtubs are a muddy yellow, and thin salt and metallic taste.
The bathtub of about 47 ° of fountainhead, and 33 ° of Sansui-sou crack hot-springs photograph this side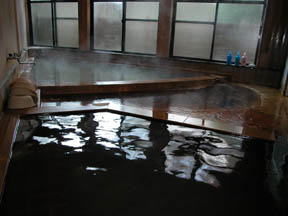 Efficacy
Neuralgia, muscular pain, the arthralgia, a frozen shoulder, a motor paralysis, and a joint bruise [ a harden and ] - Break, and they are convalescence, a cut, a burn, and a chronic skin disease after - hemorrhoids, a chronic digestive disease, a chronic skin disease, oversensitivity to cold, recovery from fatigue, and the illness.
Public Bathhouse
An orihashi, indoor-hot-spring the open-air bath of 300 yen of 200 yen
The hot spring in Wake, an individual possession small present.
A Shusui-yu, 200 yen, H15.12
By Train
Tokyo
-> Shinkansen about 4 hours and 52 minutes -> Hakata -> limited express about 3 hours and 45 minutes -> Nishi-Kagoshima station -> JR Nippo Line about 32 minutes ->
Kokubu station
-> taxi about 15 minutes ->
myoken
By Car
The
direction of Fukuoka
-> Kyushu Expressway -> Yokogawa IC alighting, about 25 minutes
The
direction of Kagoshima
-> Kyushu Expressway -> Mizobe Kagoshima Airport IC alighting and about 20 minutes ->
myoken
Airplane
Kagoshima Airport -> it is a car and is about 20 minutes.