The Characteristic
The hot spring of the isolated lodge which wells ups at the foot of a mountain of the sacred-mountain hakusan counted with Mt. Fuji and Tateyama in a Japanese trinominal mountain (3 [ Japanese ] holy mountain).There is also the Ichinose visitor center in the other side to a hot spring, and it has become the mountaineer's base.A hakusan is an active volcano which becomes a dominant peak from 5 of the peak of Mt. Onanji, Kenga-mine, Betsuyama, and 3 peaks about 2702 m of Gozengamine, and has erupted in recent years in 1659 (wiki).It is violent, the Midori KA pond of an enough crater lake is filled with green water at the center, and the mountain range surrounded by Gozengamine, Mt.Dainanji-hou, and Kenga-mine can enjoy the tour around a pond.The alpine flora to which it is known also as Japanese one hundred famous mountains and one hundred famous mountains of a flower, and a Hakusan and a name besides a Hakusan-chidori are attached is a large number.The severe nature by which a road is also closed, and the spring blessing of the rich part can be felt in winter (treasury of wild grass).As for the hakusan which was near the Yutani river ravine, the swarm most has been spilt out with the deluge of a July in Showa 9.The Nagai founder did his best from the atrocious event, the hot spring was drawn hot spring water from the source, and offer of the hot spring was begun at the present place.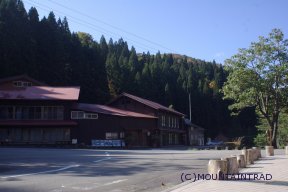 Ichinose Nagai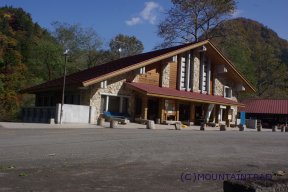 For Nagais or the Ichinose visitor center which is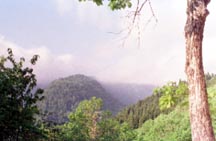 "Hakusan observatory"
The course reached from the Nagai back: About 15 minutes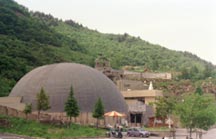 "Hakusan dinosaur Park Shiramine"
Dinosaur skeleton exhibition and a fossil experience excavation can also be performed, and it is an optimum to family!
Mountain Climbing
Hakusan opening of the climbing season
5 / 1 opening of the climbing season.(Murodo center permanent residence)
9/1 Akiyama difference.
10/15 It is a closed mountain about a Murodo center.
* It is said that the place of the same name as Tateyama, such as a Murodo and Midagahara, of a man's God and a hakusan is [ much that / both of / of an enough ] a woman's God as a mountain of a belief in Tateyama.
Mountain-climbing term bus time (those with regulation of private cars):
a Nagai front -- back-and-forth transport -- the time early from operation and 5:00 to 17:00 -- 10 -- one -- at the latest -- 20~30 minutes -- one -- measure and about 6 km of distance -- about 15 minutes.
Hakusan of a first snow capped Gozengamine > Kenga-mine > Mt.Dainanji-hou, 100 peaks and spring Japan
Fountainhead
An included way acid Sodium-Hydrogen-Carbonate weak hot brine spring, 42 °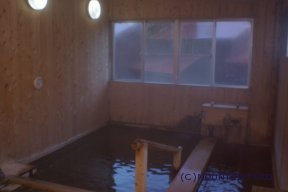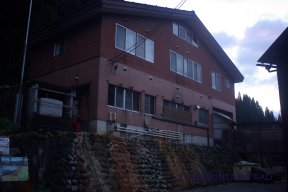 Efficacy
Neuralgia, the arthralgia, a frozen shoulder, hemorrhoids, feeling of cold, recovery from fatigue, a chronic digestive disease, etc.
Public Bathhouse
Nothing.It is the total hot spring to a Shiramine hot spring.
By Train
Osaka
-> it is Hokuriku Line and a limited express and is a 2-hour and 40-minute -> Kanazawa station.
Nagoya
-> Hokuriku Line, a limited express 3-hour -> Kanazawa station
Tokyo
-> a Shinkansen Maibara change, a 4-hour and 30-minute -> Kanazawa station
The Bettou-Deai going bus from Kanazawa, about 1 hour and 40 minutes, Ichinose bus stop alighting
By Car
Toyama -> Hokuriku National Expressway -> Kanazawa west IC->R157, about 1 hour and 10 minutes
Maibara -> Hokuriku National Expressway -> Fukui north IC->R416andR157, about 1 hour and 10 minutes
Nagoya -> Tokai Hokuriku National Expressway -> swan west IC->R158andR157, about 1 hour and 45 minutes