Ryounkaku photograph digest [Hot springs deep inside Japan]
- Hokkaido Kami-Furano-cho, Sorachi-gun
[Outline] Ryounkaku-HokkaidoTokachidake Kami-Furano-cho, Sorachi-gun
[Privilege]
[Reservation] Please ask by telephone directly.
[Business] open year round. regular holiday : not fixed
[One day trip bathing]
[Address] Sorachi-gunKami-Furano-cho tokachidake
[Telephone] (0167)39-4111 [Telephone]
[Map] Geographical Survey Institute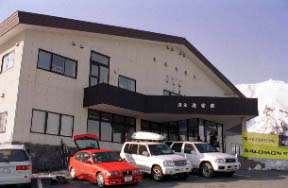 It is an enough lodge to the Hokkaido highest place and the altitude of 1280 m.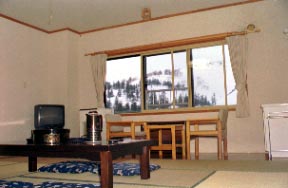 The guest room which views the mountain range of an Eight of Kamifurano sceen.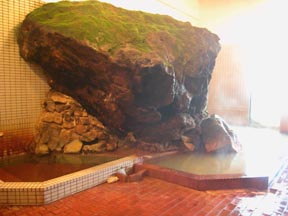 Two kinds of souce of springs of the house bath of the huge rock through which it runs within and without a mansion, crimson hot water, and a colorless acid melanterite spring can be enjoyed.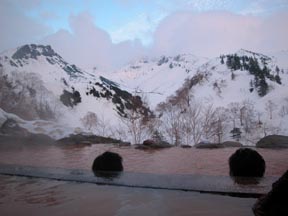 The open bath which is proud of an exciting view.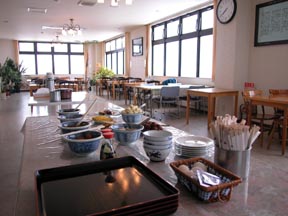 Breakfast is a dining-room at smorgasbord style.