The Characteristic
It is an enough hidden hot spring to the deep middle of mountain of the old highway which bypasses the enough thunder-and-lightning cape of Benkei's Katanakake-rock, and falls out from Iwanai to a thunder-and-lightning Pass - Shiribetsu.being discovered by Ainu's people -- a Founded or started to use this hot spring -- an end of Edo Period and Koka -- they are the first year (1844) and a historied hot spring out of which it comes to Matsuura Shiro Take "west Ezo diary."the hidden hot spring which raises an altitude at a stretch from the sea and from which it gets down to hot-spring Uchikawa's valley bottom although a path through a wood (dirt) can be opened for traffic to a hot spring and it can go also by car (2WD) now -- the heart of the mountains -- it is a hidden hot spring where it is deep and attainment difficulty is high.The part, untouched nature, the ravine that cleared up, primary color trees, green, and red leaves can be enjoyed.when the hot spring could be enjoyed in this environment, it was the visit considered to be satisfaction enough, but they are the hot spring of a spring out underneath which had an open-air bath in that ravine that cleared up and where the fountainhead moreover boils from a base rock, and a very wonderful hot spring.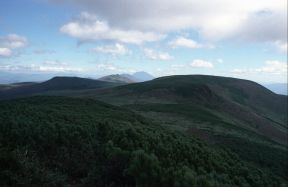 Mt. Raiden - the Iwanai mountain from before Mt. Raiden - Mt. Mekunnai - the Niseko mountain peaks in line - a Mt. Youtei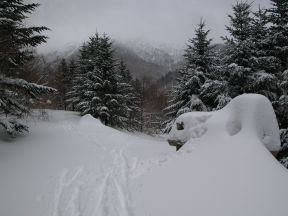 It is an Asahi-onsen entrance at the time of a winter closure. '05/2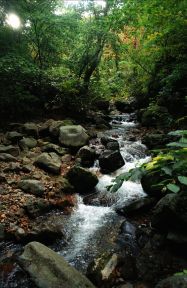 Nature before an open-air bath and untouched, hot-spring Uchikawa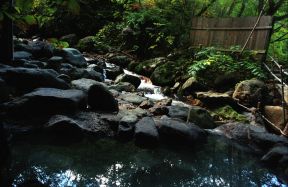 A ravine river side, the open-air bath of a spring out underneath
A Shiribeshi - Asahi-onsen digest '07/10/12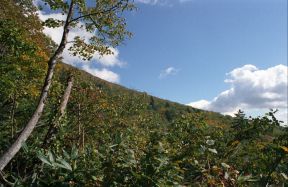 Red leaves of Mt. Youtei foot 10/12 07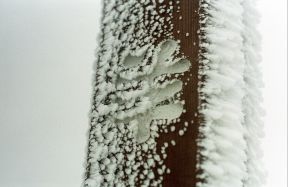 Shiribeshi (Shiribeshi-Yama) summit 10/12 07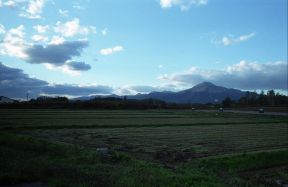 Niseko mountain peaks in line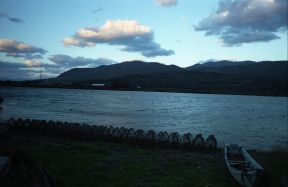 The ridge and Shiribetsu River at the westernmost end of the Niseko mountain peaks in line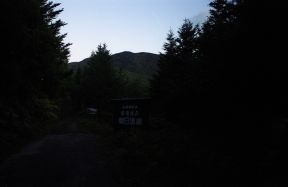 The descending dot to an Asahi onsen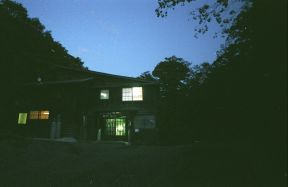 Satisfaction which is not satisfaction and more about the open-air bath of the isolated lodge "Asahi onsen" twilight of a middle of mountain and a ravine.It is a group who enjoys a night of a mountain and is No Vacancy on that day.
The account of a back Yotei mountains line is here.
Fountainhead
Calcium and sulfate spring 47 open-air bath fountainhead somesthesis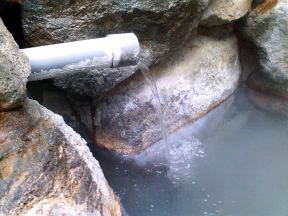 The hot spring of the ash clouded white which shows the characteristic of calcium and sulfur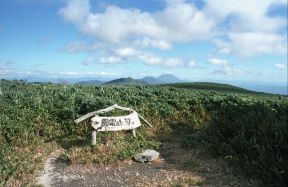 Mt. Raiden - Mt. Mekunnai - a Mt. Youtei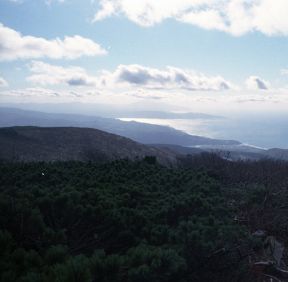 It is the Sea of Japan of a tengu rock to an unparalleled view about 40 minutes from an inn.
Efficacy
A rheumatic disease, a burn, a skin disease, neuralgia, etc.
By Train
Hakodate Line
Otaru station
->
Niseko Bath
Suttsu and thunder-and-lightning line, and 1-hour and 50-minute -> thunder-and-lightning Onsenkyo alighting ->4 km ->
Asahi onsen
By Car
Mt. Youtei Makkari trailhead -> they are 66 and R5-267 course and an about 60 km->
Asahi onsen
on the way.
Otaru -> R5 course and about 60 km ->
Asahi onsen
Airplane and Ferry
Shin-Chitose Airport -> About 140 km ->
Asahi onsen