The Characteristic
It is a volcanic hot spring which gushes through about 3-km root of spring from Io-zan which means a naked mountain in an Atosanupuri and Ainu language.There is no level low fluid, and if a yellow mineral-rich sediment is seen, the height of sulfur purity is known.Maintaining this purity and pH 1.6 to pH 1.82 (Kaiko fountainhead), it comes out suitable temperature and a certain thing is considered to be a reason unparalleled (it is ??, I am disagreeable being !) also nationally and calling north noted spring.Although it is a comparatively big hot spring of the 20-house remainder, it is a hot spring in the quiet nature in which the forest which continues from the Kussharo lake is touched and a trail made by deer remains.Enough that's right [ way / of about 7 km of one way from the enough azalea KA field stroll way or Io-zan of an Ezo iso-tsutsuji stock to a Numa-yu (Kinmuto) / sightseeing ].Since the January of first Hokkaido and the Numa-yu were gone and defeated in not knowing, they want to go to a Numa-yu by all means next time, and to see the
Io-zan back course
to it.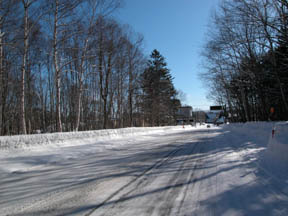 The kawayu of about 2 km from the Kussharo lake, and a forest train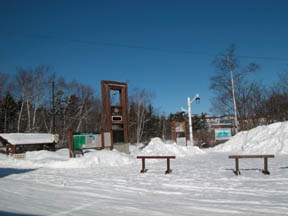 The stroll gathering open space of the kawayu central part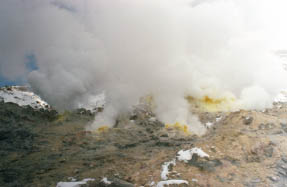 Io-zan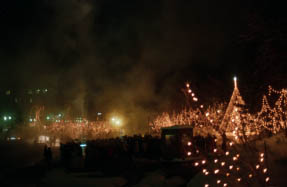 Diamond dust in a stroll gathering open space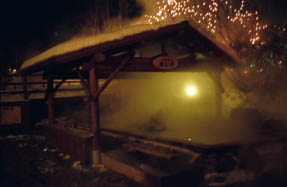 A kawayu, a footbath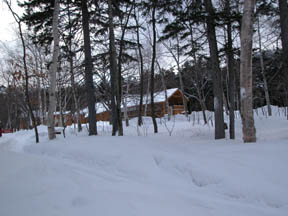 From musical woods to a kawayu eco-museum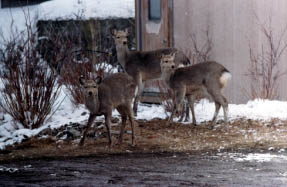 The Ezo deer often seen in a kawayu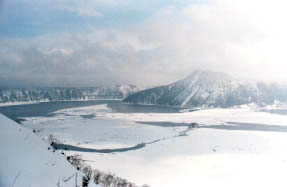 Lake Mashu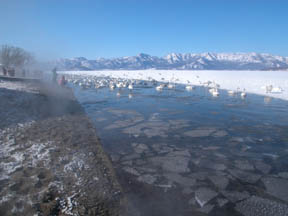 The Kussharo lake, a Sunayu
Such a hot hot spring wells ups that it will think whether the bottom is magma shortly after digging sand.If a place is not chosen, winter is also difficult for bathing.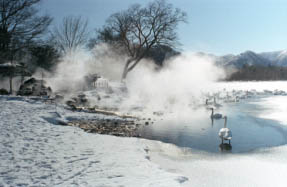 Kussharo lake Ainu village open-air bath
Fountainhead
Asatonupuri land Kaiko fountainhead:
Acidity, sulfur containing, iron (2), Na-aluminum, a sulphate, and a chlorides spring (hydrogen sulfide type) (acid hypotonicity hyperthermal springs)
Fountainhead temperature: 51.5 °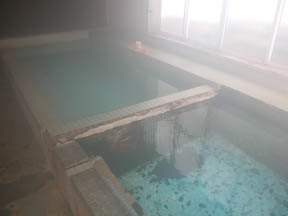 Kawayu public bathhouse
The front bathtub in which the back is very sour at the fountainhead is a below hot enough spring.
Efficacy
a rheumatism disease, a locomotorium obstacle, a wound, chronic eczema, keratosis and the female-genital-organs chronic inflammation, ovarian dysfunction, uterine hypoplasia, menstrual disorders, arteriosclerosis, hypertension, athlete's foot, trichomoniasis and diabetes, and a pimple - chilblain etc.
Public Bathhouse
A kawayu public bathhouse and a kawayu footbath
In the Kussharo lake, they are the free open-air bath and those with a natural hot spring of a large number besides Ainu village and a thirteen-stringed koto, and eight pieces or more.
By Train
Sapporo
-> Nemuro Line, limited express about 3-hour and 40-minute -> Kushiro -> Senmou Line, an about 1-hour and 40-minute -> Kawayu Spa station -> kawayu street going bus, and about 10 minutes ->
kawayu
By Car
Sapporo
-> East Hokkaido way ->
Yubari IC
-> Hidaka, Obihiro, the Ashoro course, and about 330 km ->
kawayu
Airplane
Memanbetsu airport
-> About 70 km ->
kawayu
Kushiro Airport
-> 100 km ->
kawayu