The Characteristic
The hot spring of a kawayu system dotted with the fountainhead of a flow out naturally along the highest peak of Hokkaido, and the Yukomambetsu river of the volcanic-fumes emit "asahidake" west foot.The cluster of summits of the Mt. Taisetsu which 2000-m class of the mountains exceeding 20 look at from a crowd and a Tokachi-renpo was the shape of a mountain which deserves just calling it "the garden (cam imine codfish) where gods play."Although it is said that the altitude of the mountain in Hokkaido is done 1000 m and it thinks, the circumference of a full-length mirror station of the fourth stage (altitude of about 1600 m) of an asahidake is the environment well similar in the Murodo of Honshu.It could go by the aerial ropeway freely, the alpine meadow of alpine flora, such as a Chinguruma, an Ezo Tsugazakura, a yellow shakunage, could be enjoyed, and the valley-with-year-long-snow remain husband-and-wife pond and the pond of the full-length mirror were mystical.It is fixed from a November every day [ of a May ], and the backcountry and the cross-country course which the aerial ropeway was used are used for the training camp of all Japan Nordic skiing in winter.XC course can be used for free.
The
wild animals and living thing which lives in the Mt. Taisetsu
:
Pika Hokkaido squirrel Ezo Momonga red fox Ezo deer sable Ezo Okojyo variable hare brown bear
Mountain-climbing information is -> here
asahidake and inside Dakeonsen. 100 peaks and spring Japan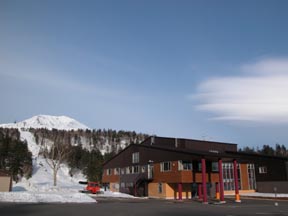 Asahidake aerial ropeway
(All year round after [ GW ] two-week rest)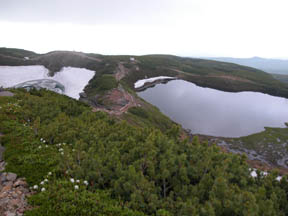 Husband-and-wife pond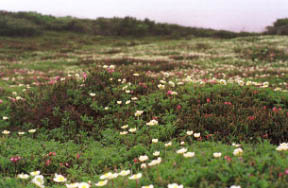 The alpine meadow around Iwamuro to a full-length mirror station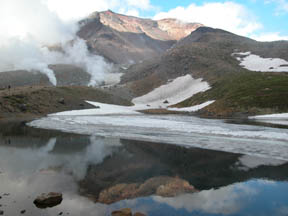 The pond of a full-length mirror
Fountainhead
Calcium magnesium sodium sulphate-chlorides spring : a total of 2.079g/kg
transparency and colorlessness and tasteless no odor -- a little -- a saline taste.
Fountainhead temperature: It calls at the fountainhead. About 47-51 °.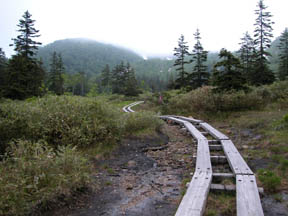 the climb-down-to-entry way from a full-length mirror station -- "-- a celestial maiden -- the KA field "
It is a backcountry course in which Ezo-spruce woods are sewn in winter.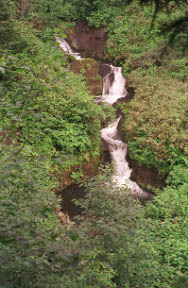 The Yukomambetsu river, a Komadome-fall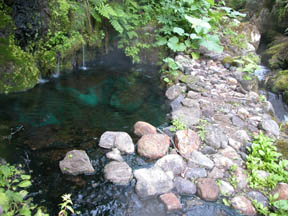 Iwano-yu (natural hot spring attainment difficulty, winding-road 20-minute bear cautions)
Efficacy
Neuralgia, muscular pain, the arthralgia, a frozen shoulder, a motor paralysis, and a joint bruise [ a harden and ] - Break, and they are convalescence, a cut, a burn, arteriosclerosis, and chronic women's diseases after - hemorrhoids, a chronic digestive disease, a chronic skin disease, oversensitivity to cold, recovery from fatigue, and the illness.
By Train
Sapporo
-> A Hakodate Line and limited express about 1-hour and 23-minute ->
Asahikawa
->
Asahikawa electric tramway bus
->
asahidake
Asahikawa electric tramway bus: -- a summer season -- the outward trip of 1000 yen (it is no charge except a summer), and a return trip -- an inn -- measure with a free ticket.
By Car
Sapporo
-> Doo way and 82 km->
Asahikawa Takasu IC
-> about 1 hour and 30 minutes ->
asahidake
* It gets down from an asahidake and the direction of Tenninkyo of the unification with the direction of Tenninkyo is priority.
* Those by whom Shin-Chitose Airport is used:
there are Shin-Chitose Airport - 200 km or more of asahidakes -- the taxi fare -- a high-speed job lot [ of 5.4~84,000 yen ] ? taxi company -- measure -- please be sure to ask
By Plane
Asahikawa Airport
-> about 40 minutes ->
asahidake