The Characteristic
The hot spring which hits the trailhead in the sixth stage of Mt. Ontake Hida.It is a hot spring which wells ups at a height leading [ Japanese ], and it is considered to be only here and a manza to form a hot spring resort in the altitude of 1800 m (fountainhead position).It is in the Ontake natural recreation forest, and can enjoy a stroll and waterfall watching of a primeval forest promenade.Ciao, to a mountain ski resort, it will age Heisei 11, the snow will be removed, and it is comfortable access for about 30 minutes.In a nigorigo skiing ground, it is about 1 km.A hot spring is a light-brown a little muddy, and very often gets warm in slight heat a little.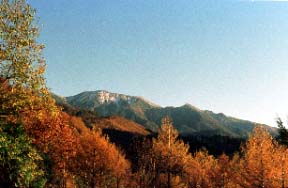 Mt. Ontake 3068.4 m



Shiraito Falls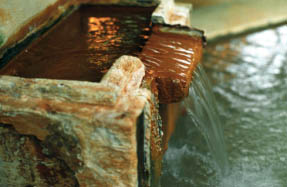 Yumotokan pouring gate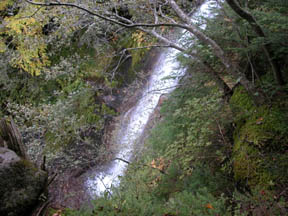 Hermit waterfall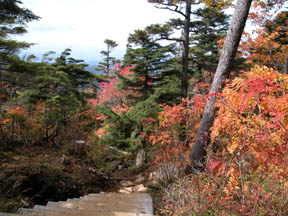 The mountain trail near the seventh stage, 05/10/10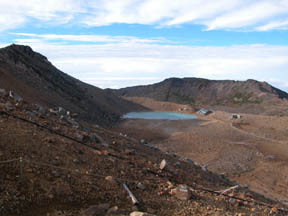 The caldera under Kenga-mine, 2 ponds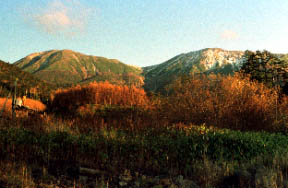 A sacred mountain, Mt. Ontake
Independent Mine at the southernmost tip of a Japanese North Alps.The highest peak and four peaks of the brink, a Marishitenzan (2959 m), a stepmother mountain (2867 m), and a stepchild mountain (2858 m) are enoughs.The both-way mountaineer from the nigorigo trailhead to the Hida top (5 pond huts) of about 3 hours also goes via the pond of the SAINO dry river bed and the cobalt blue crater lake 2 from many there for about 100 minutes, and they are the summit of the mountain, 3068.4 m Kenga-mine, and Mt. Ontake Okumiya.They are Mt. Ontake and a nigorigo (100 peaks and spring Japan) in detail.
Fountainhead
52 ° of
included earth calcium-sulfate springs
Sodium magnesium calcium, a sulphate, and a hydrogencarbonate spring
Efficacy
Neuralgia, hypertension, muscular pain, the arthralgia, a frozen shoulder, a chronic digestive organ, women's diseases, and gastroenteropathy
Public Bathhouse
Town ownership open-air bath (Separated by gender)
By Train
Toyama -> Takayama Line -> Hida-Osaka station -> bus
Nagoya -> Takayama Line -> Hida-Osaka station -> bus
Nigorigo going bus about 80 minutes, a terminal
By Car
Toyama -> it is R41 alp, R361, and an akigami course, and is about 110 km.
Tokyo -> central way -> through a Matsumoto IC->R158 Awa tunnel, an about 130-km mata passes through the Nomugi Pass, and is about 110 km.
Nagoya -> Meishin way -> it passes through Komaki IC->R41 Kosaka and is about 150 km.