Tsuta (Aomori) [Hot springs deep inside Japan]
[Outline] Aomori Tsuta @Towadako-machi, Kamikita-gun Oirase, the south Hakkouda, the Touji that is full of the transparent feeling which wells ups in the forest of a tsuta
[Spring quality] Simple spring The fountainhead which gushes automatically 42-48 ° is three places.
[Altitude] The hot spring which wells ups to about 470 m and a primeval forest
[Environment] Isolated lodge
[Mountain climbing and sightseeing] A Tsuta-swamp circulation nature study way, a Hakkouda mountain peaks in line, Oirase Stream, Towadako, and a 迷 ヶ common


The Characteristic
It is a hot spring of an enough isolated lodge in the primeval forest where the beech of a south Hakkouda mountain peaks in line, the foot of Norikura, and an age-of-a-tree hundreds year, and a horse chestnut and a katsura vie in tree height.The travelogue writer of a meiji and the Omachi Keigetsu are known also as a hot spring which passed sunray, and the natural sightseeing course involving seven swamps is chosen as the 100th elections (edited by Asahi Shimbun Publishing) of the nature of Japan which wants to leave in the 21st century from the tsuta.It is a hidden hot spring nearest to Oirase which a nurse log lies and moss steams, and they are Towadako and the hot spring best also to a Hakkouda sightseeing.According to literature, there is an old history that there was a hot-spring cure hut in A.D. 1147 for Kyuan era three years.
Tsuta-swamp circulation
: There are a nature study way and a course of the forest circulation of a wild bird, and it can enjoy woods bathing and bird watching in a primeval forest.Prunus grayana which buds red to a spring has come, the beech which pickles a fresh leaf, the Lysichitum camtschatcense of a fresh green term, and especially the red leaves of autumn are brilliant.
South Hakkouda mountain peaks in line.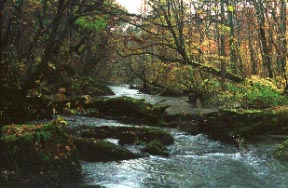 Oirase Stream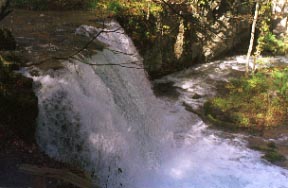 Oirase, Choshi Otaki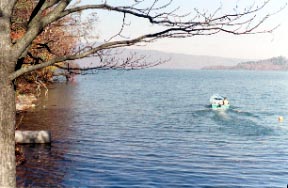 Towadako
Fountainhead
Simple spring 42-48 °
The fountainhead which gushes automatically is three places.
Efficacy
Ideal for the hot-spring cure of the convalescence of a trauma, bruise, and illnesses.
By Train
Tohoku Shinkansen use
Tokyo -> Shinkansen about 3 hours, a Morioka station -> limited express bus (April one day -, November ten-day operation.)
Morioka station -> Tohoku Line -> Misawa station -> Towada Kanko Dentetsu, the bus for Towada-shi or a train, about 25 minutes -> it changes and is bus 50-minute -> Towadako Onsenkyo bus stop -> pick-up use. [ for Yake-yama ]
Winter is those with direct JR bus from Aomori (Heisei 13).

Aomori-tsuta-Yake-yama-Towadako, No. 1 per day
Contact: JR bus northeast TEL 017-723-1621
By Car
From the direction of Tokyo
A Urawa IC-> northeast way, an about 597 km-> Towada I.C-> Towadako course, and about 90 minutes -> tsuta
2019-11-15(Fri)
Loading...