Soma (Akita) [Hot springs deep inside Japan]
[Outline] Akita Soma @Kita-Akita The smell, the noted spring, mountain stream fishing, and the hanter dish of a gypsum spring
[Spring quality] Sodium calcium salt ghost sulfate spring 54 ° Water-white
[Altitude] The simple hot spring of about 300 m and a northeast kita.
[Environment] Isolated lodge
[Mountain climbing and sightseeing] A Mt.Moriyoshi, a peace lake, a Komata-valley, a black woodpecker protection center, a Toudou ravine, a Toudou-fall, and a brownish water ravine


The Characteristic
The hot spring of the isolated lodge which wells ups quietly to the mountain village of a one mountain "Mt.Moriyoshi" north foot from the hot spring downtown which runs the backbone of a papilla - Hachimantai - Towada, and northeast kita. [ which was left ]54 ° and the gypsum-fibrosum spring of an optimum temperature wells up abundantly, and the hot spring can enjoy fountainhead free-flowing hot-spring water.Although there is no showy nature, it can be familiar with untouched nature and primeval forest conversely.There are many noted falls in the Mt.Moriyoshi foot known for the Komata-valley which goes with a sightseeing boat from a peace lake, and one hundred famous mountains of a flower, and it cannot finish turning in two days for one day.There is also a traversing way from brownish water to the Tamagawa hot spring.Since discovery wells uped to Yunosawa for Kyoho era two years (1717), it was called the Yunosawa hot spring, but it is called the soma now from the name of the Soma family currently managed from Taisho.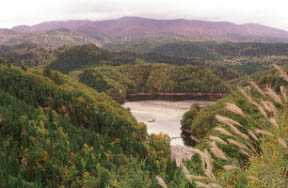 A peace lake and a Mt.Moriyoshi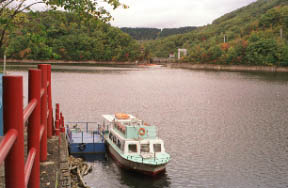 It is to Komata-valley waterfall circulation with a peace lake sightseeing boat.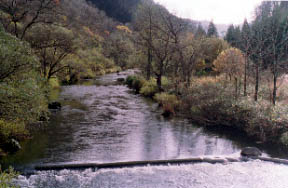 It is flow Komatagawa about the neighborhood of a hot spring.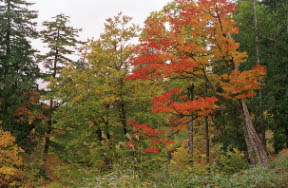 The path through a wood near the brownish water ravine, October 10 every day.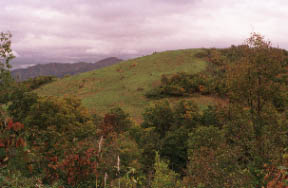 The stock farm of Mt.Moriyoshi foot.
1454 M of Mt.Moriyoshis

Alpine flora, such as the mizugiku Hina-Cherry tree, is loved as one hundred famous mountains of a bloom-magnificently flower.


From a Japanese-hemlock mountain villa (800 m of the stage [ fifth ]) to about 8 km

Trekking
The Toudou-fall (Metaki) from a black woodpecker protection center, about 3.5 km
Large number, such as a peace lake boarding place-sightseeing boat-Komata-valley pier-1.8-km-Sangai-fall
Fountainhead
Sodium calcium salt ghost sulfate spring 54 ° Water-white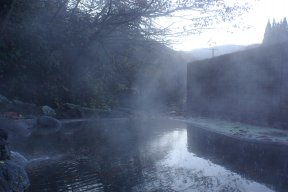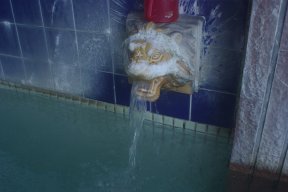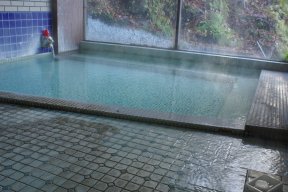 Efficacy
Arteriosclerosis, a cut, a burn, a chronic skin disease, atopy, and a skin disease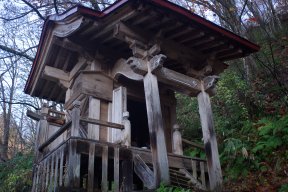 By Train
The
Akita new building line, Kakunodate
-> Akita Nairiku Line, about 90 minute -> Animaeda station -> taxi 30 minutes
By Car
Northeast way -> a Kazuno Hachimantai IC
-> Hinai Moriyoshi line, a peace lake course, about 1 hour (* winter traffic stop)
Northeast way -> Towadako IC
-> about 1 hour and 40 minutes
2019-11-17(Sun)
Loading...