Yudanaka(Nagano) |Hot springs deep inside Japan
[Outline] Nagano Yudanaka @Yamanouchimachi, Shimo-Takai-gun A historied hot spring resort, a high temperature spring
[Spring quality] 90 ° Weak hot brine spring
[Altitude] About 600-m natural woodland
[Environment] About ten houses
[Mountain climbing and sightseeing] A Snow Monky Park, the Shiga Heights, and Shirane-san

The Characteristic
The 7th century will be stood the posting station town of the Kusatsu highway that the load stayed once, and the third floor of wooden [ traditional ], a Japanese style Ryokan is built, and a Founded or started to use this hot spring has row hot spring sentiment.It is also a certain noted spring that yudanaka Oyu reigned to the east yokozuna with public bathhouse ranking.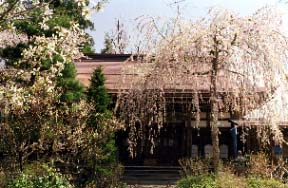 It is a connected Baiou-ji to Issa.
Issa is staying at a yudanaka for a long time, and there are many places of connections, such as a walk road of 1 tea.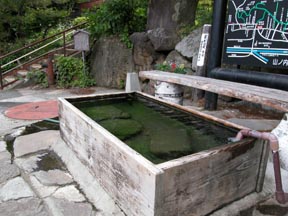 The footbath in front of a Baiou-ji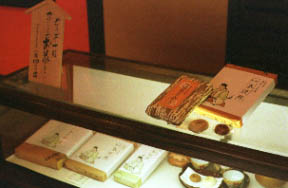 Souvenirs are "silvery snow store" Issa steamed filled dumplings.
Fountainhead
90 °, a weak hot brine spring
Efficacy
Gastroenteropathy, neuralgia, rheumatism, arthritis, a wound
Public Bathhouse
Only for local besides yudanaka Oyu and general use are impossible (the lodger needs to consult with an inn.).
By Train
:Shinkansen Asama
from Tokyo
, a Nagano station -> Nagano Electric Railway yudanaka (limited express about 40 minutes)
:
from Nagoya
-- Limited Express Shinano and a Nagano station -> Nagano Electric Railway yudanaka
By Car
From Tokyo
to :Joshin-etsu Expressway -> Shinshu Nakano IC
From Nagoya
to :central way -> Nagano way -> Joshin-etsu way -> Shinshu Nakano IC
About 10 km of Shinshu Nakano IC-> general ways