The Characteristic
Though it is a bottom of a ravine, it will be why that feels a feeling of opening bright.A ravine base rock being covered with the moss of whole surface green, and swaying moss, flow water lives and is raising further value of the waterfall which makes a step and from which it falls.There is a drop of rich water and an ooyamarenge and the flower of summer become a variety bloom magnificently and a feeling fortunate only by being here first of all on a wild grass and a hill at the back in spring.Green moss is a new seed of a Chatsubo-moss.It seems that the hot spring (acidity) here is very pleasing, and it lives here from ancient ancient times.In fact, I am also very much pleased with a tepidness degree and spring quality of the hot spring cascading water hot springs here.What it prospered as a spa resort and the appearance like a stone statue of the Buddha of 33 bodies was built for by the thanks of medical treatment is felt also like an appropriate thing, if it is the hot spring here.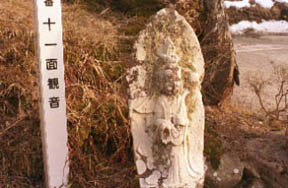 The statue of the Goddess of Kannon of a hot-spring way highway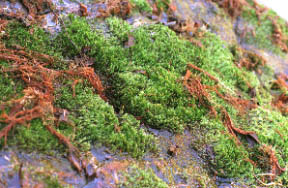 The Chatsubo-moss which covers a mandarin duck waterfall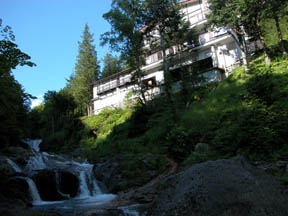 The hot spring which wells ups to the Shibukawa ravine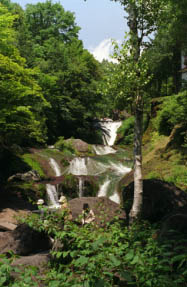 Oshidori waterfall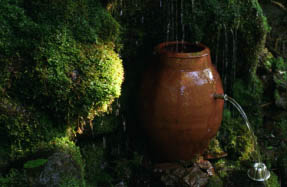 The watering place of a ravine

Fountainhead
Meiji fountainhead:
23.7 ° of iron carbonate spring natural gush.
Acidity, metallic taste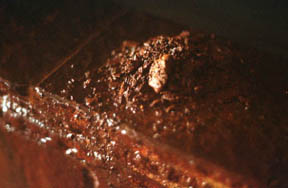 Precipitation of cascading water hot springs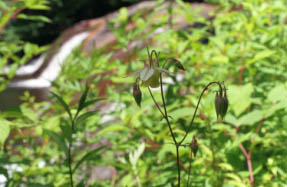 here -- the slight treasury of summer flower and variety pleasure -- measure.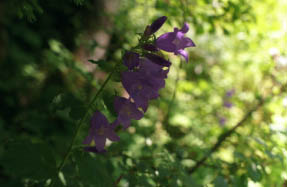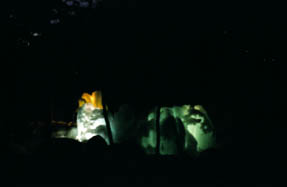 Night of visionary and ice pillar lighting
It is about about thirty minutes to several minutes and the Mt. Tateshina trailhead goddess tea stall to the Mt. Tengu trailhead.
Link:
Mt. Tengu mountain-climbing information (winter)
Mt. Tateshina mountain-climbing information (autumn)
Transverse valley valley snow WOKU Icefall-meiji ice pillar
Efficacy
They are [ a chronic skin disease, chronic women's diseases, and ] a crack, hypertension, and arteriosclerosis as.
Public Bathhouse
One day trip bathing can be carried out.(Reservation required)
By Train
Shinjuku -> Chuo Line -> Chino station -> bus about 60 minutes
Tokyo -> Shinkansen -> Sakudaira station -> bus about 70-minute white birch lake -> taxi 40 minutes
Nagoya -> Chuo Line -> Chino station -> bus about 60 minutes
By Car
Shinjuku -> Chuo Expressway -> about 20 km (40 minutes) of general ways via Suwa IC-> Chino
Tokyo -> Joshin-etsu Expressway -> a Saku IC-> goddess lake course, about 50 km (90 minutes) of general ways
Nagoya -> Chuo Expressway -> about 20 km (40 minutes) of general ways via Suwa IC-> Chino