The Characteristic
It is called the kakeyu if it is called a hot-spring cure from the kakeyu of the legend said that the deer taught, and ancient times.A weak alkaline hot spring also has a drink-spring place in the Ryokan of every place or many, and is introduced with the second highest rank in sumo of the east of drink-spring ranking by the homepage of the kakeyu.It is specified as a national hot-bath resort, there are also a kakeyu hospital and a recreation center, and it says a stick that there are those who forget and return.
A bridge with a roof is built over the ravine of the Uchimura river, and it becomes a walk course of the anion which made that the cross over gently.An ice lantern is lighted in winter and a firefly is a hot spring which touches the nature of a drift mountain in summer.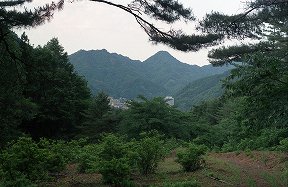 The spa resort of a valley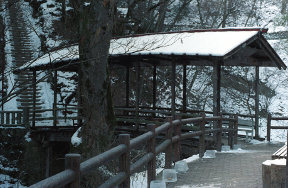 Godai bridge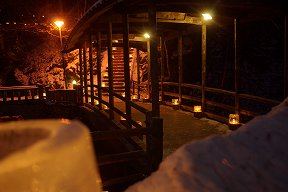 Ice lantern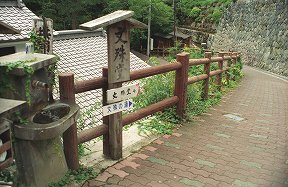 Drink-spring place
A new hand-made-buckwheat-noodles store [ near the kakeyu ] and germination side gets.
Nagai
Hot-spring Cure Stroll Course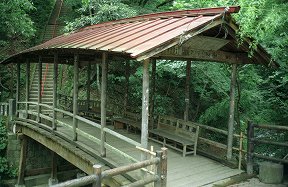 Godai bridge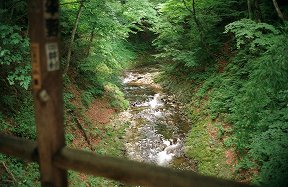 Uchimura river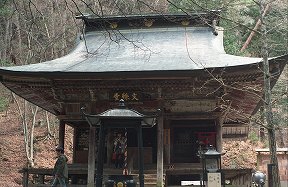 Bunjyu-do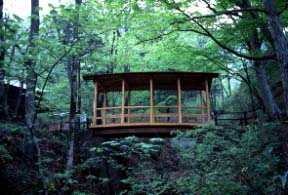 The Terasawa bridge with a roof which connects a Bunjyu-do and a hall of the Medicine Buddha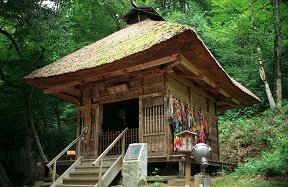 Hall of the Medicine Buddha
Fountainhead
45 °, a
water-white weak alkaline simple spring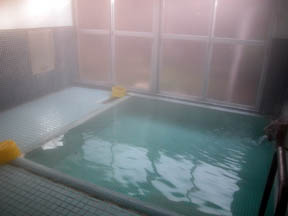 A town, the Takanashi village public bathhouse 100 yen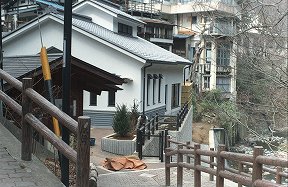 Public bathhouse The hot-spring (Oyu) Nishiuchi public office and the public hall left back of Monju.
Efficacy
Chronic articular rheumatism, chronic muscular rheumatism, neuralgia, hypertension, arteriosclerosis, the sequela of cerebral apoplexy, a contusion lesion, recovery from fatigue, backache, etc.
Public Bathhouse
The hot spring hall, the kurhaus kakeyu and town, the Takanashi village public bathhouse which are built on the remains of the old fountainhead
By Train
Tokyo -> Shinkansen -> Ueda station -> kakeyu going bus
Nagoya -> Matsumoto station -> kakeyu going bus
By Car
Tokyo -> Joshin-etsu Expressway -> about 30 km of eastern part IC-> general ways
Nagoya -> Nagano Expressway -> about 25 km of Matsumoto IC-> general ways