The Characteristic
It is located at the center of the isosceles triangle which connects three airports in Miyazaki, Kagoshima to a vertex, a river flows through Kumamoto into the Kuma river origin in the inner part of the Ichifusa lake gone up by one step by car from every airport in Yunomae to the place of about 2 hours which is not so convenient, and a loop bridge, and there is a mountain village where a hot spring wells ups.A hot spring wells ups here and there, and "a secret hot spring", the hot spring (Yuusudani) of a river, and the hot spring of a washing place other than the joint fountainhead are a hot spring from ancient times called an enough.the cedar which is in the foot of a mountain in Mt. Ichifusa considered to be a precious primeval forest which ranks second to Yaku Islands, and continues from the approach to an Ichifusa shrine even in Kyushu -- primeval forests, such as - zelkova kind of cypress, a hemlock, and a fir, were wonderful.
If 1720.8 m Mt. Ichifusa compares the 8th takamine and the mountain range of Kyushu to backbone in Kyushu, it will be the next mountain of highest peak Mt. Miyanoura to beginning, Mt. Kaimon 922, Ontake 1117, and Mt. Karakuni 1700, and will go north to Mt. Kunimi 1739, Mt. Sobo 1756, and Mt. Kuju 1787.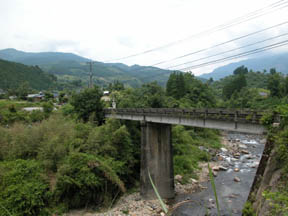 The Kuma river origin, the Yuyama river, and a yuyama area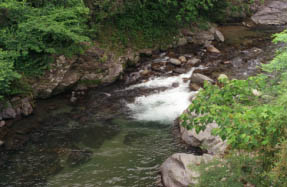 In the Yuyama river, it is mountain stream fishing.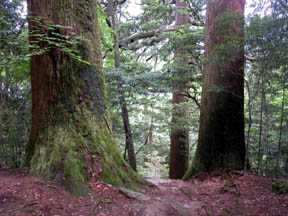 Ichifusa shrine Chitose Sugi's approach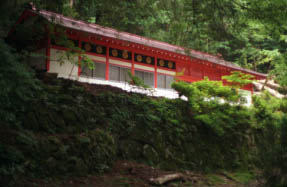 Ichifusa shrine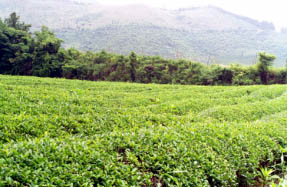 Tea garden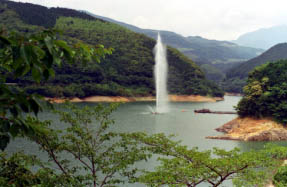 The Large fountain which can also be the Ichifusa Dam lake and 80 m in height
The circumference of a dam lake is a famous place of cherry blossoms.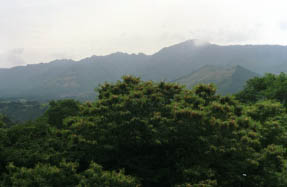 From foot to Mt. Ichifusa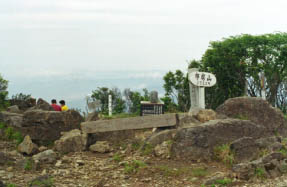 The 1720.8 m takamine of the 8th Kyushu "Mt. Ichifusa"
From the new trailhead of the point of a gateway at the entrance to a Shinto shrine, a 900 or more difference-in-elevation breath is reached, and it goes.From ascent 2 hours to 3 hours
They are Mt. Ichifusa and a yuyama (100 peaks and spring Japan) also here to reference.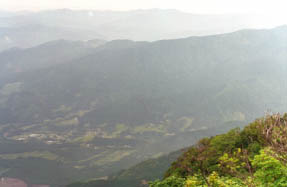 The town of a yuyama is seen from the summit of the mountain.
Fountainhead
Simple alkali sulfur spring:
Water-white.
Fountainhead: About 35.5 °, pH 9.2
Efficacy
General efficacy: Neuralgia, muscular pain, the arthralgia, a frozen shoulder, a motor paralysis, and a joint bruise [ a harden and ] - Break, and they are - chronicity digestive disease, hemorrhoids, oversensitivity to cold, and recovery from fatigue.
Hot-spring proper: A chronic skin disease, chronic women's diseases, a cut, and diabetes
Public Bathhouse
A Yuyama former hot spring, 300 yen With a towel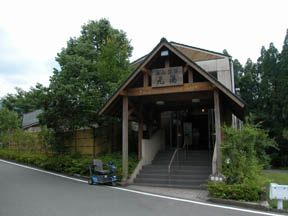 A Yuyama former hot-spring public bathhouse and spring quality are simple alkali sulfur springs.It is a fountainhead pouring gate to those with a smooth feeling, and an open-air bath.
Tokyo
-> Shinkansen about 4 hours and 52 minutes ->
Hakata
-> A JR Kagoshima Line, limited express about 1-hour and 25-minute -> Kumamoto station ->JR Hisatsu Line, and about 1-hour and 30-minute ->
Hitoyoshi station
-> Kumagawa Tetsudo Yunomae Line -> Yunomae station (terminal) alighting -> taxi, about 10 minutes or a yuyama going bus, about 20 minutes, and yuyama entrance alighting ->
yuyama