Seryo(Ishikawa) |Hot springs deep inside Japan
[Outline] Ishikawa Seryo @Komatsu A historied hot spring and one inn of a hanter dish do business.
[Spring quality] Include calcium-sulfate gypsum spring Water-white About 37.8 °
[Altitude] About 100 m, the hot spring of a mountain village
[Environment] Isolated lodge
[Mountain climbing and sightseeing] The garden, the Aramata valley, the Nata-temple, the car museum, the Tada shurine, the Hanibe Gankutsuin, and Kutani porcelain of moss

The Characteristic
It is told that discovery is based on a Rennyo saint at the Bunmei 3 (1471) time, and, in the history of a hundreds year, an enough is [ the inn "Toueimon" known only to insiders of the talk of public bathhouse construction ] merely a method of an enough only an one-house remain now.The clear stream of the Osugi mountain stream flows through the circumference calmly, and a peaceful rural landscape spreads.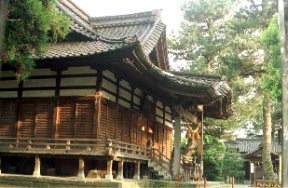 Tada shurine

Tada-shurine at: It's merciless that the grasshopper beneath Kabuto samrai-worriers-put-on.translate:mountaintrad
Middle-of-mountain hot-spring at: Remember Yamanaka in my mind the smell of spring is touched deeply as Chrysanthemums.translate:mountaintrad
Nata-temple at: The autumn wind is as white as the rock at rock mountain.translate:mountaintrad
Basho Matsuo

Basho Matsuo visits twice by the Narrow Road to the Deep North around Komatsu, and is reading no less than 6 poems.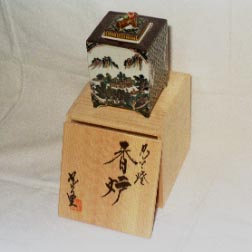 Komatsu-shi advancement-in-life object handicapped person vocational aid center "9 Village of a valley"
Direct sales, such as incense burner [ of a photograph ] \4500, is also made.
Nata-temple

Important cultural properties of seven buildings, such as a triplication tower, a natural rocky mountain rocky cavern, etc. are enoughs.It is adult \500 and a car and is about 20 minutes.
Garden of Moss

The village of the 100th elections of a rural landscape

Adult \500 yen
Fountainhead
an included calcium-sulfate gypsum-fibrosum spring -- water-white About 37.8 °
Efficacy
Gastroenteropathy, rheumatism, gout, neuralgia, a wound, a burn, etc.
Public Bathhouse
Those with a schedule
By Train
Osaka -> it is Hokuriku Line and Limited Express Raicho, and is a 3 hour -> Komatsu station.
Nagoya -> Hokuriku Line, a limited express Shirasagi 3-hour -> Komatsu station
Tokyo -> it is the Joetsu Shinkansen Nagaoka course and is a 4 hour -> Komatsu station.
Komatsu station -> bus Akase Oosugi line 30 minutes

By Car
Hokuriku National Expressway
use
About 20 km from Komatsu I.C., 20 minutes
About 20 Km from Kaga I.C., 30 Minutes